Vacation: A Favorite Fall Tradition
We are a participant in the Amazon Services LLC Associates Program, an affiliate advertising program designed to provide a means for us to earn fees by linking to Amazon.com and affiliated sites. We participate in other affiliate programs as well. For more details, please see our disclosure policy.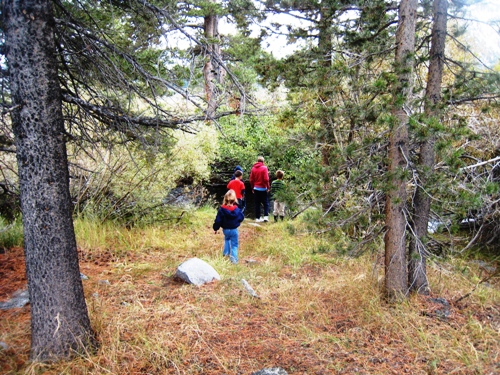 It may seem odd to take a vacation in the fall of the year. I think most people are probably hunkering down for a busy season. Many kids have schedules with school and extra activities that don't allow them to leave home for long.
Since we homeschool, we can take our education on the road. We build our own academic calendar and make sure that there's room to take breaks and go on an adventure. We did have to work around hockey practices and some outside classes, but it was worth it to make our fall vacation happen.
For us, it's becoming a welcome tradition that we look forward to each year. Off-season travel appeals to us for a number of reasons, budget being one of them.
Here are some of the others: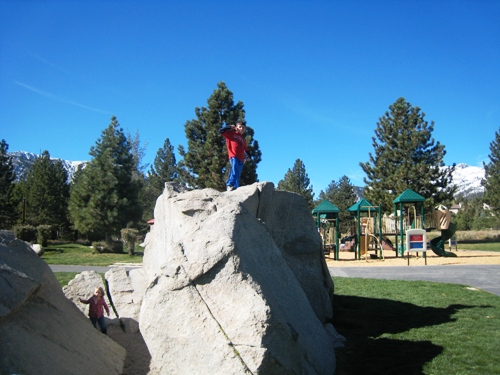 Exploring our state
While I grew up in Southern California, I actually spent more of my childhood free time in the Mid-West than I did in California. I've never been to Yosemite or the Sequoias, two natural wonders of the Golden State. But I will…. someday.
Now as an adult, I'm enjoying exploring new places with hubs and the kids. Last year we went to the shore. We traveled up and down the Central Coast of California, visiting Monterey, old friends, and the grandparents. It was our first full-blown vacation in 14 years, and one which we were able to just go where the wind and our whims blew us.
This year we decided to take our vacation in the Eastern Sierras. We drove the six hour drive to Mammoth Lakes, CA. Only one accidental detour and one bout of carsickness later, we arrived at our resort hotel. Since we were traveling during the off-season we were able to get a 3-bedroom condo for a great price. It had lots of bells and whistles, including daily housekeeping, which made it really feel like a vacation. But, of course, we didn't pay the full season price.
The mountains had received an early and unexpected snowfall, so it really has given us a jumpstart into the fall and winter months. The snow-capped mountains and crystal lakes were just breathtaking.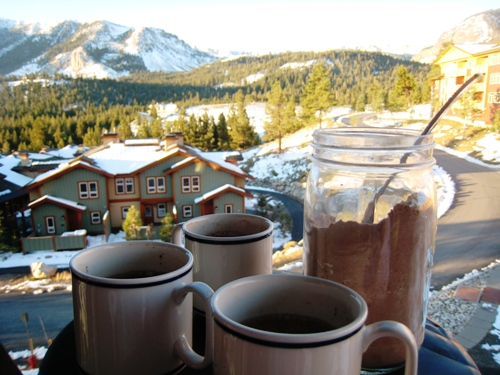 Taking home with us
Before we left, I cooked up some meals to freeze so that we ate like kings without paying the equivalent prices. I mixed up hot cocoa mix as well as a bunch of baked goods and freezer meals. We also packed some of our favorite comfort foods, including those BBQ potato chips.
Oh, yes. Those BBQ potato chips.
We took games and movies and books as well as the well-loved fleece throws to make our home away from home a little cozier.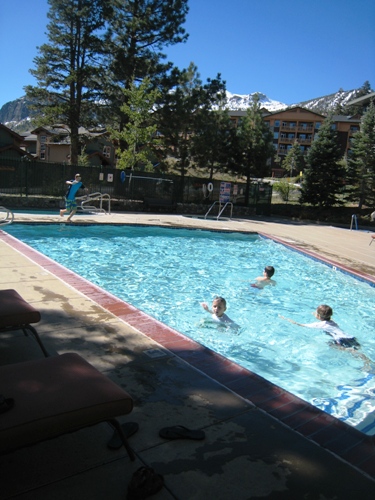 Enjoying the out-of-the-ordinary
And we did a few extra things that we wouldn't normally do to make this little adventure a special occasion. I bought junk food cereal. Yes, really. I surprised myself. I rarely buy boxed cereal, let alone junk food cereal. The kids loved it.
FishPapa gave the kids a daily vending machine allowance. What a treat! They were so cute as they picked out a different candy every day. (Thank goodness, I packed healthy dinners to compensate.)
We went swimming with snow on the ground! A surprise snowfall brought over a foot of snow to the mountain. It wasn't exactly what we originally planned, but was fun for the kids — and for us, too. The heated pool was incredibly warm. And some of the days, the weather was absolutely temperate making it the best of all ways to experience snow play.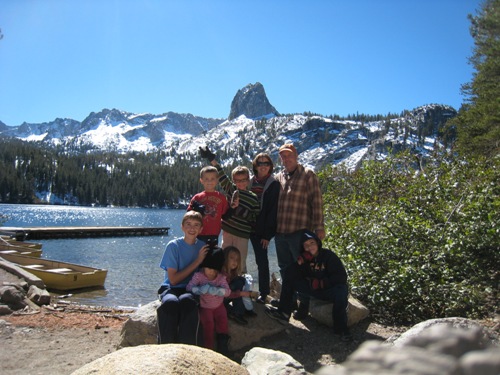 A Favorite Fall Tradition
While it might not be a "typical" fall tradition, taking an autumn vacation is part of our family's special memories. It might not be your standard summer or Christmas vacation, it's definitely a special occasion for our family.
What's a favorite fall tradition in your family, typical or not?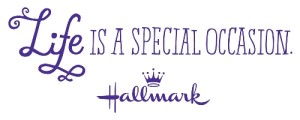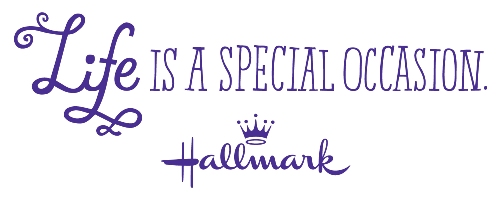 Disclosure: I'm partnering with Hallmark to bring you ideas for celebrating life, the ultimate special occasion. I've been compensated for my time spent writing. However, my opinions, jokes, family photos, little extras, and funny quirks are all my own. You can sign up to receive regular emails from Hallmark.