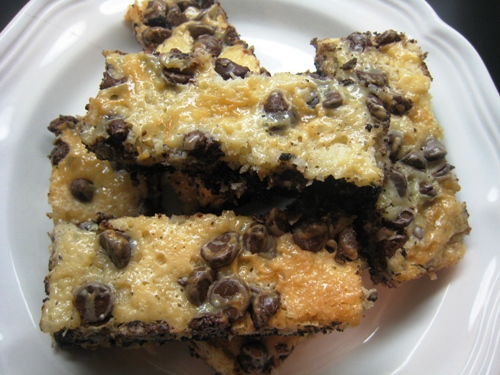 With Valentine's Day approaching, now is a great time to bake up a few cookies, stir up some fudge and stash it in the freezer for later this month. You can do the bulk of the work now and package it real purty later.
You'll be a rock star when your kids wake up to individual bags or boxes filled with goodies.
Use the same techniques for baking and freezing Christmas cookies to maximize your time. Certainly, one or two varieties is sufficient for Valentines. Neither of us is Martha, are we?
Some treats to bake and freeze for later:
What sweet treat do you like to bake and freeze?

Curious about freezer cooking? Consider purchasing my cookbook, Not Your Mother's Make-Ahead and Freeze Cookbook from Amazon, Barnes and Noble, or your local bookstore. It's chock full with over 200 freezer-friendly recipes, planning pages, shopping lists, cooking plans, and basic and advanced how-to's to making freezer cooking work for any home, family, and lifestyle.