Visiting and Vacationing in San Diego
We are a participant in the Amazon Services LLC Associates Program, an affiliate advertising program designed to provide a means for us to earn fees by linking to Amazon.com and affiliated sites. We participate in other affiliate programs as well. For more details, please see our disclosure policy.
Whether you live in San Diego or are just visiting, it's a great place to play the tourist. Even better when you can do it on a budget.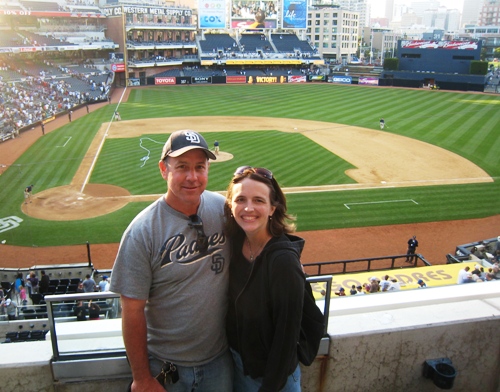 We moved to San Diego almost five years ago. Before stepping off the plane from Kansas City, I'd only been here three times in my memory — all before the age of 20. I never visited as an adult, not even prior to committing myself to a cross-country move.
It turned out to be a good thing.
San Diego's has the moniker of "America's Finest City". I haven't been to too many bona fide cities, but of the handful I've visited or lived in, San Diego is pretty sweet. There aren't too many places in the world that I'd rather be. Paris, Santa Barbara, and San Luis Obispo do give San Diego a run for its money, though.
It's nice to live in a place you like. That makes it easier to have a staycation, a vacation where you stay home, but play the tourist in your own town. If you don't already live in a place you love, this summer might be a good time to discover how to love where you live. Go off the beaten path and find the hidden gems in your neck of the woods that make it special and unique. You'd be surprised at how many things you can do without spending more than a few dimes.
If you're a San Diegan or are planning a true vacation in San Diego, here are some of free or almost free things to do this summer.
1. Visit the beaches.
What more could you ask for than white sands, blue skies, and cool water? The beaches in San Diego are absolutely beautiful, and — except for parking — they are also free. Some beaches charge a fee for parking, but many city streets provide parking free of charge. You just need to get there early.
The tide pools in La Jolla are a fun beach combing experience, but there are lots of other places to surf, body surf, swim, and just lie in the sun.
Bring food and water along or pay a premium price on or near the beach. And bring jackets. It seems that it is never truly hot here. I grew up in the desert, so maybe I'm biased, but I feel like the weather here is usually on the cooler side.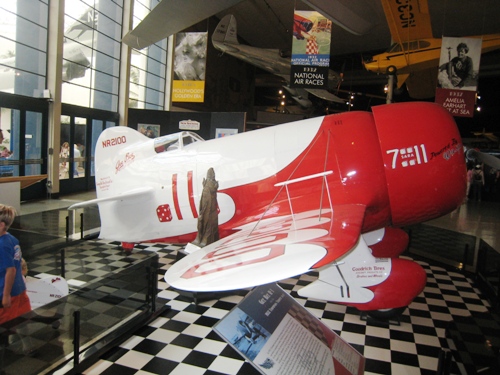 2. Tour Balboa Park.
Balboa Park is home to acres of gardens, museums, and other attractions. Once the home of the First World's Fair, the 1915-16 Panama-California Exposition, it now houses the San Diego Zoo, The Old Globe Theatre, the San Diego Museum of Art, the San Diego Air and Space Museum, and more. Hubs took the boys to the Air and Space Museum a few years ago.
I confess; I've seen nothing but the zoo. The park organizations offer free entrance to residents on Tuesdays, on a rotating basis. We've not yet taken advantage of that. This summer I intend to change that.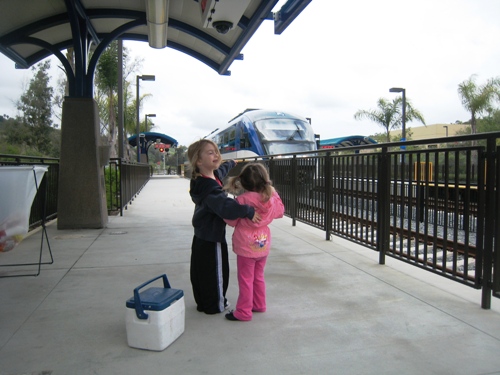 3. Take the train.
Californians are car people, for the most part. As a child, I had no idea that there was another way to travel. For our family, the train is an adventure. Isn't it that way with everyone?
A day on a train can be a great diversion, and it can be a cheap one, too. There are several light rail lines within San Diego: the Coaster and the Sprinter, as well as the Metrolink.
My friend Sharon and I even took the Metrolink to LA last month. The weekend pass, good from Friday night until Sunday night only costs $10 and allows you unlimited transportation from San Diego County to Los Angeles.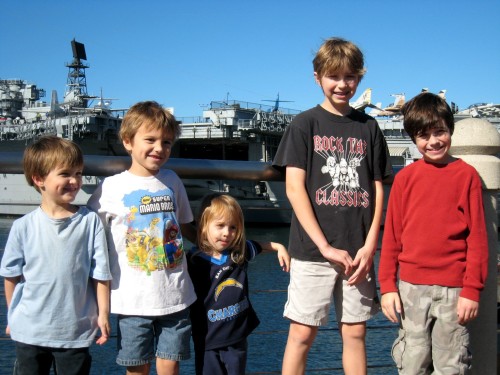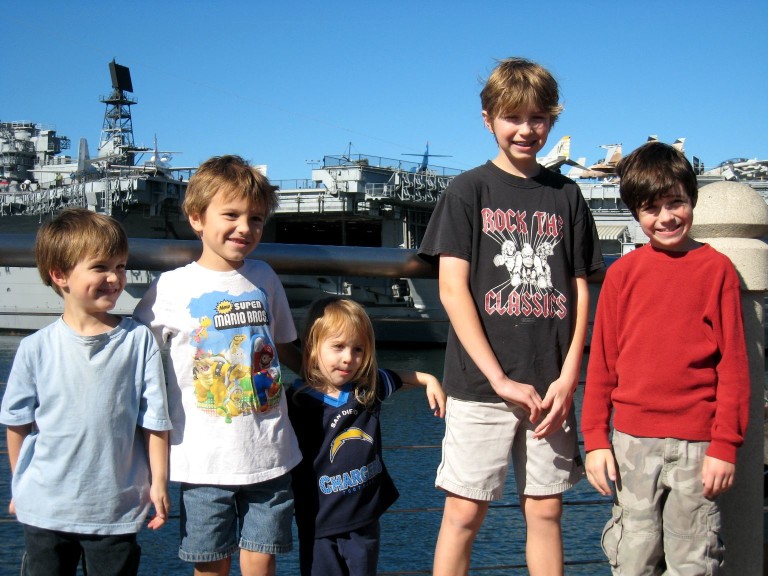 4. Go downtown.
The downtown area is quite lovely and beautiful for walking. You can stroll along the Embarcadero, catch a glimpse of the Midway, window shop in Seaport Village. Grab a bite to eat at The Greek Island Cafe or  Fox Sports Grill. Both are amazingly good and not too pricey. The outdoor seating offers a beautiful view.
5. Catch a ball game.
A few blocks' walk from the Embarcadero is one of the most beautiful baseball parks I've ever seen: Petco Park. It really is gorgeous.
The Padres' stadium is a family-friendly venue, featuring a playground as well as "Beacher Seats" where kids can play in the sand pits while the parents watch the game from bleachers nearby. In the past the playground has also been open even when the team plays out of town. Kids can play while parents watch the away game on a nearby, big screen TV.
While baseball tickets are not free, you can find a good deal, depending on where you want to sit and where you buy them. Park passes start at $5, depending on the game, and work their ways upwards into double digits.
6. Catch a movie.
It wouldn't be summer without a trip to the movie theatre. We usually catch at least one show a year. This year I have my eye on the bargain summer series available from Regal Movie theaters (offering $1 movies on Tuesdays and Wednesdays), Ultrastar, and Digiplex (both of the latter offering a 10-movie series for $5).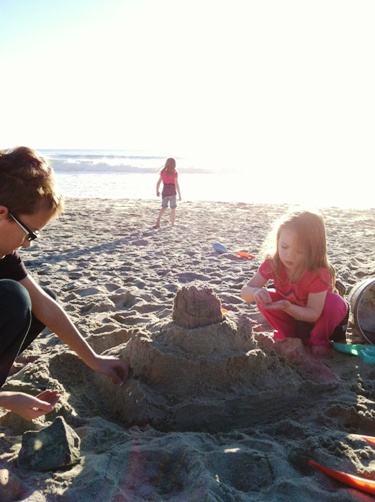 If you've got more money to spend, there's lots more to do in San Diego, including Legoland and the Sea Life Aquarium, the San Diego Zoo, and the San Diego Safari Park. If you can swing a hotel staycation, so much the better.
But free is almost just as fun, making it even easier to have a great staycation or vacation in San Diego.
What do YOU enjoy in San Diego?
If you've been here or live here, I'd love to hear what you enjoy doing in San Diego and its outlying areas.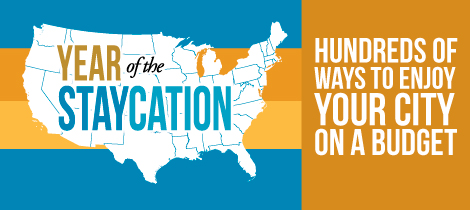 This post is part of Year of the Staycation. Around the web today you'll find staycation ideas for dozens of cities represented throughout the country. Tomorrow, I'll be sharing the links to all of them. You're sure to find great things to do in a city near you.