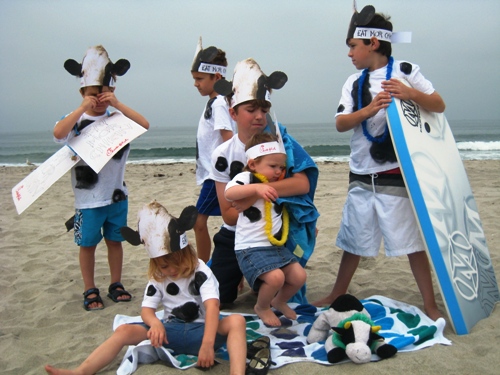 How many cows does it take to stage a photo shoot?
Yes, me and my herd headed to the beach on Friday to capture our cowstumes on film. It was comical. Me, six children, and a camera on a tri-pod. And no one but the baby cried, I promise.
We're currently fourth in Chick-Fil-A's cowstume contest. Winner receives free Chick-Fil-A for a year. Umm, yes, please. I would love to have your vote.
If you've already voted for another picture in the Facebook contest, that's okay, you can vote for more than one picture. So, hop on over, check out the photo we entered and click LIKE. And if you don't mind, share it with your Facebook friends as well. We'd appreciate your support!