Watch a Classic Film
We are a participant in the Amazon Services LLC Associates Program, an affiliate advertising program designed to provide a means for us to earn fees by linking to Amazon.com and affiliated sites. We participate in other affiliate programs as well. For more details, please see our disclosure policy.
Pull out your favorite old film and watch it with someone you love.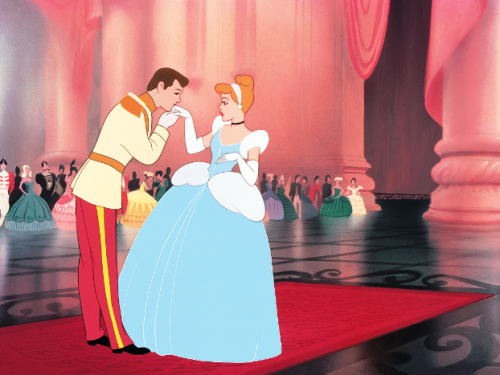 As you know we're movie and sports people around here. Watching TV shows is somewhat of a special occasion. And while I love new releases, I love classic films.
I suppose "classic" is in the eye of the beholder. Typically, I mean "classic Disney." I am a sucker for the films that I grew up watching.
So how fun was it to watch the Diamond edition of Cinderella on Blu-ray with my kids? And yes, even some of the bigger boys watched. In fact, this was one of my brother's favorite films when he was in preschool. That may be why my boys were willing to watch it, now that I think of it.
The girls, of course, are enamored. While I love the substance of character demonstrated in more recent movies like Beauty and the Beast, Brave, or Tangled, I do like Cinderella, particularly her voice.
The Cinderella film is filled with great Disney classics, like Bibbidi Bobbidi Blu, A Dream is a Wish Your Heart Makes, and our favorite, Oh Sing, Sweet Nightingale. The girls and I have been singing the songs at bedtime which is a fun way for us to make girly memories together.
And to stop and smell the roses.
Watching a classic film is a great way to stop and smell the roses.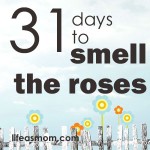 The days are long, but the years are short. I don't want to miss them! For more short and sweet ideas on how to stop and smell the roses, to enjoy the little things in life, check out my 31 Days to Smell the Roses series.
Don't miss a post in this series. Subscribe to 31 Days to Smell the Roses by RSS or email.
Disclosure: I received a review copy of the film, courtesy of Disney studios. All opinions are my own. This post does include Amazon affiliate links. If you make a purchase through those links, I am paid a small amount in way of advertising fees.