This giveaway from Fresh Dish is now closed. Congrats to the winners: kmercier@, lisa.f.eddy@, chcsmommy@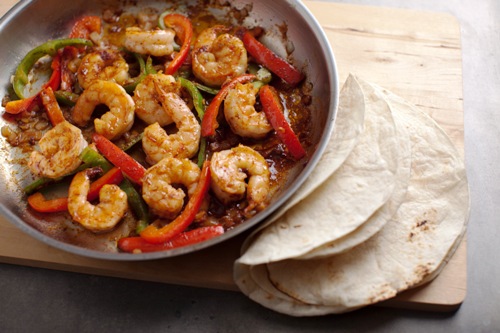 Ever have one of those days when you are bone tired, mentally exhausted, and yet you know that you need to cook dinner for the masses? I had a day like that last week. A couple days, actually. And was I thrilled to my toes that the prep work for dinner was done for me.
A few weeks previously, Fresh Dish had written to me and asked if we'd be interested in trying out their products and services. I found the concept intriguing:
Fresh Dish ships everything you need to create a gourmet dinner for your family, including a very user-friendly recipe card. It arrives on your doorstep packed in ice. You stash it in the fridge until about 30 minutes before you want to eat. Unpack the box, follow the instructions, and voila! Dinner is served.
I timed myself for the first meal we received: Shrimp Fajitas. True to form, the meal took less than 30 minutes from fridge to table. The dinner kit included everything I needed except for the cookery. The result was, indeed, a happy belly. Many happy bellies, actually.
I think we did add some cheese and sour cream to the table since that's how my people roll. But, the meal could have been complete "as is".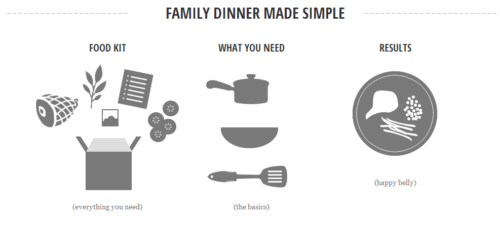 A few nights later we tested the Lamb Meatballs. I was eager to try something new and different on my kids. The lamb certainly had a different flavor than they were used to, but they gobbled the meatballs up.
The meatballs came together easily, though not as quickly as the fajitas did. The salad was flavorful spinach and greek dressing. The hummus made my children hum. The only downside was that there were really not enough pita breads to satisfy my whole crew. But, enough is as good as a feast!
Wanna try it? When you use this referral link and follow the instructions on the screen, you and I both get a $10 gift card to Fresh Dish.
As you click around the site, you'll notice that the meal kits are a bit higher in price than your typical grocery bill. I agree. Considering the amount of work and care that goes into preparing and shipping and keeping it all cold, that is understandable.
That said, I certainly couldn't afford this type of meal plan on a regular basis. But, I do see it as a good option in certain circumstances and a new and fun alternative to more expensive restaurant or take-out fare:
a housewarming gift for friends

a new baby dinner for friends who enjoy cooking – this is really easy!
a wedding gift
a dinner for a young single to prepare for a date – these meals can impress!
a gift to yourself when on a vacation or staycation
I can see this as a great vacation treat, especially if you've found accommodations with a full kitchen. You can relax at the condo or vacation house, eat well, and not have to navigate unfamiliar grocery stores or haul in food. These meals make you feel pampered.
Use the promo code LIFEXFRESH when you order one family sized meal kit, get a second one free.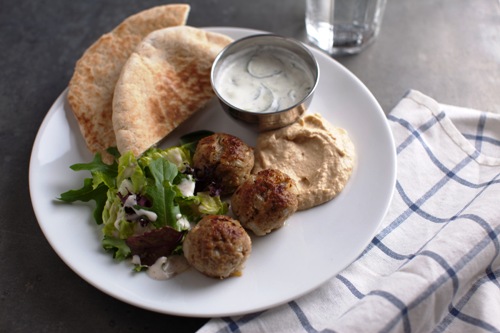 Wanna win it?
This weekend three Life as MOM readers will win a meal kit for four. Please note that you must live within a delivery area to redeem the prize.
To Enter:
Simply complete the information on this form. Please know that the information is only being gathered for the purposes of mailing you your prize in the event that you are chosen as the winner. This information will not be sold, traded, or given away.
This promotion is open until Sunday, April 7, 2013, at 8 pm PST and is limited to US residents, 18 years or older. Friends and family of Jessica Fisher and Life as MOM are ineligible for entry. Please enter only once. The winner will be chosen randomly. The prize for this promotion is provided by and shipped by Fresh Dish and/or its representatives. This post will be updated with the beginning of the winner's email address. Jessica Fisher and Life as MOM will not be held responsible for unclaimed or undelivered prizes.
Dis­clo­sure: I received complimentary meal kits for review purposes. All opin­ions are my own. There is one referral link in this post, as mentioned previously.