This giveaway is now closed. Congrats to the winner: kgraesser@!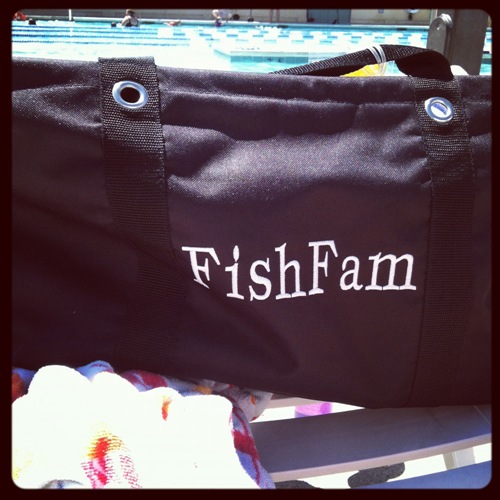 This bag is one of my favorite items of summer. It's a large utility tote from Thirty-One Gifts that I received to review years ago. It is our go-to beach and pool bag that I've learned to keep stocked with everything we need: towels, sunscreen, goggles, pool pass. With this at the ready, we're set for summer adventures.
I've found that having the right tools for this "life as MOM" really do make things easier. Bags and totes play a big role in that.
Bags are important.
Each of the boys has a hockey bag to store his gear. No digging around in a pile to find stuff.

My teenage son has a dedicated duffel bag for the stuff he takes to the gym.
Last year I packed go-bags for each of the kids in case of an emergency.
We have special bags designated for travel so each kid has his own and knows what he's to carry.
Each spring I refresh our Activity Bags so that we're ready for outings and summer fun.
I've got a backpack that holds our Amusement Park Survival Kit and which stores the kids fanny packs when not in use.
We've got dedicated thermal totes to take with us on field trips or family outings when we're porting food.
While ours aren't all bags from Thirty-One, I can testify that good bags matter. And so far from what I've seen, Thirty-One Gifts offers some good bags!
Recently, Thirty-One Gifts consultant Kirstin Tracy reached out to offer me other items to review as well as to offer a giveaway to Life as MOM readers. I thought that would be fun for both of us.
I received two items that I'm super excited about.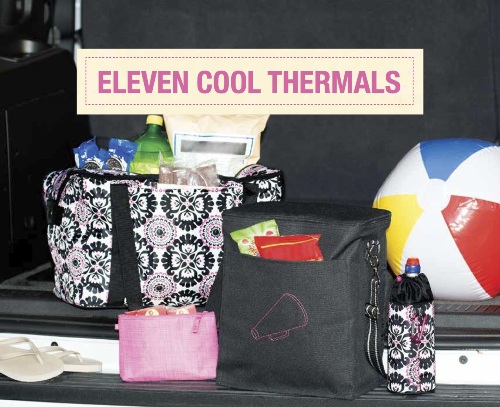 Pack it in a Cool Thermal.
Thirty-One Gifts currently has eleven cool thermals on special during the month of May. They are currently 50% off this month.
Kirstin sent me the Thermal Tote. I love that it lies flat for storage and that it has a special thermal lining to keep things cold. One of the ways that we save on summer snacks is to pack food with us for outings, so this is perfect for those times.
See? A bag for every occasion.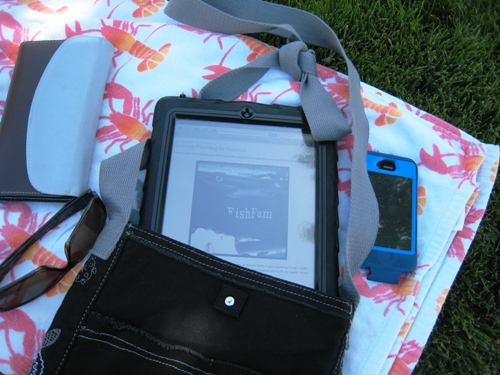 Save your back with a crossbody bag.
As some of you know, I've had issues with my lower back and hips for over a year now. At the end of March I finally found a chiropractor that I could rave about. Dr. G has done great things in getting my body back in line (literally) and has offered invaluable tips to improving my posture and general well-being.
One of the doctor's orders was to "lose the heavy bag you're carrying on your shoulder". It's true. I was literally carrying the weight of the world around in a heavy canvas tote. It did weigh a ton and was causing a lot of bio-mechanical imbalance. How's that for a fancy term?
And yep, all the ladies in his office have crossbody purses and bags. I searched around for a crossbody bag and found a great brown leather one. But, I was on the hunt for something in black. I had heard that Thirty-One Gifts had a cross-body bag that was big enough to hold an iPad. Perfect!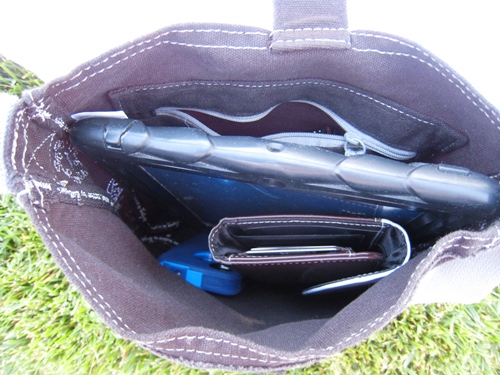 Kirstin sent me the Retro Metro Crossbody bag in black to review. I'm thrilled with its simple design and lightweight fabric. It holds my iPad as well as my phone and wallet.
I occasionally go to conferences where it seems I'm schlepping everything, including my heavy laptop. I'm exhausted by the end of the day. This bag appears to be the perfect solution.
Likewise, when we go places as a family where I might not be lugging the bigger Amusement Park Survival Kit on my back, this bag is slim and low-profile. I like that. I don't want to look like I'm carrying a burden, especially on a day of fun.
About Thirty-One Gifts
Thirty-One Gifts is a company that produces a variety of colorful bags and totes that can be customized with different fabrics and embroidery. You can tell I'm a little low-key about that since I always choose black! But, you can get as hip and sassy as you like. There are plenty of choices.
Kirstin is an Executive Director with the company which means that if you're interested in learning how you can host a party or becoming involved as a consultant, she's a good person to talk to. I've not met her personally, but she's been so helpful in our emailing back and forth. To get more information and to be entered into a giveaway she's hosting, fill out this survey.
If you'd like to find out about specials, be sure to join her Facebook group. And if you'd like to place an order and get 10%, this is the time to do it!
Click on Place an Order and then select the "Life as MOM Event" button.
Place your order. Before it is processed, Kirstin will deduct the 10%. You won't see the discount right away, but feel free to contact her if you have any questions or concerns.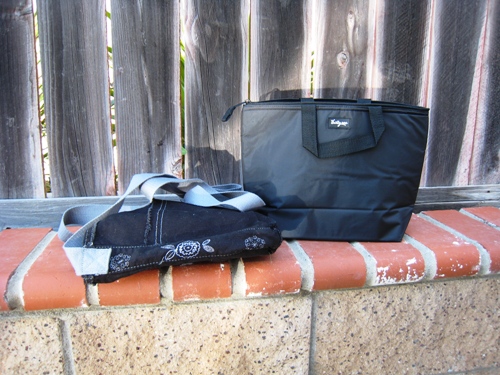 This weekend, one Life as MOM reader will win the Retro Metro Crossbody Bag and the Thermal Tote (pictured above), but you don't have to choose black. You get to pick your color.
To Enter:
Simply complete the information on this form. Please know that the information is only being gathered for the purposes of mailing you your prize in the event that you are chosen as the winner. This information will not be sold, traded, or given away.
This promotion is open until Sunday, May 5, 2013, at 8 pm PST and is limited to US residents, 18 years or older. Friends and family of Jessica Fisher and Life as MOM are ineligible for entry. Please enter only once. The winner will be chosen randomly. The prize for this promotion is provided by and shipped by Kirstin Tracy and/or her representatives. This post will be updated with the beginning of the winner's email address. Jessica Fisher and Life as MOM will not be held responsible for unclaimed or undelivered prizes.
Dis­clo­sure: I have received sample product as well as compensation for my time spent writing. I am not affiliated with Thirty-One Gifts in any way and will not receive any part of orders placed with the company. All opin­ions are my own.