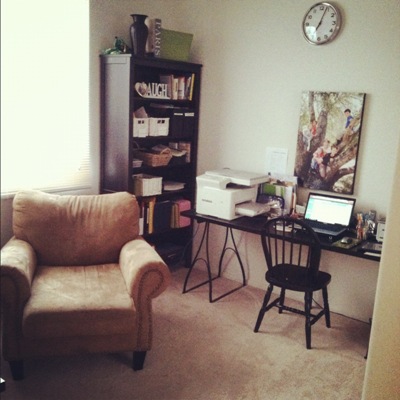 I finally cleaned my office. Sigh. I told you it was one of my goals for the summer. Yeah! Crossing that off my list.
It's so nice to have the clutter cleared away. While it's not as pretty as the home offices of my dreams, I'll take function over fashion anyday. I'm looking forward to spiffying it up soon though.
One thing that's staying is the large canvas print of my kids. I won it in a contest years ago, and it's a treasured piece for me. It was a random outing with the grandparents when all the kids started climbing this tree. It was an absolute Kodak moment. They are so little, and frozen in time.
I love it.
So, I'm really excited to share about this weekend's giveaway. It's a rolled canvas from UPrinting! How fun is that?! Start looking for your favorite family photo to have printed on a canvas.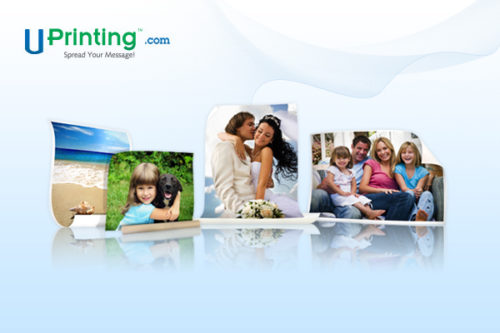 Rolled canvas prints are available from UPrinting with as little as 1 business day turnaround and free shipping (to US only).
They offer a range of printing options, not just canvas printing. Everything you can imagine from business cards to window clings to wall signs. They also work to be eco-friendly, using up to 55% recycled paper types as well as vegetable and soy based inks.
While I haven't tested the service myself, I'm excited to offer two Life as MOM readers a canvas print to hang on their walls.
You can like UPrinting on Facebook or follow them on Twitter to find out about sales and specials. If you use Google+, be sure to add them to your circles here.
Two Life as MOM readers will each win one (1 ) piece 16" x 20" rolled canvas print with 2-inch border or no border.
THIS GIVEAWAY IS NOW CLOSED. CONGRATS TO THE WINNERS: joliedarby@, kneedeepinsand06@
To Enter:
Simply complete the information on this form. Please know that the information is only being gathered for the purposes of mailing you your prize in the event that you are chosen as the winner. This information will not be sold, traded, or given away.
This promotion is open until Sunday, July 15th, at 8 pm PST and is limited to US residents, 18 years or older. Friends and family of Jessica Fisher and Life as MOM are ineligible for entry. The winner will be chosen randomly. The prize for this promotion is provided by and shipped by UPrinting and/or its representatives. This post will be updated with the beginning of the winner's email address. Jessica Fisher and Life as MOM will not be held responsible for unclaimed or undelivered prizes.
Disclosure: I have been compensated for my time spent writing and administering this giveaway. All opinions are my own.