Want a fun and delicious week of dinners this week? I've got you covered with grilled chicken, caesar salad, and more good stuff.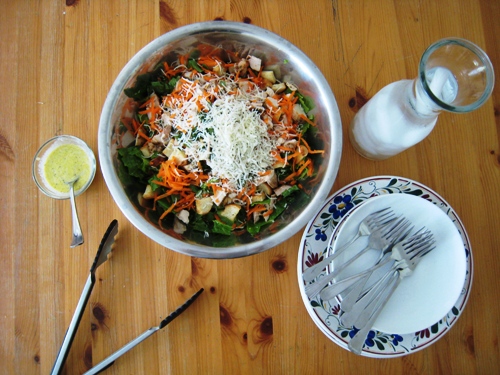 Ready for an easy week of meals? Well, I've got you covered. Not only are these meals easy to prepare and kid-friendly, but the menus build on one another. Cook one night and eat two to three meals from that effort. Oh yeah!
That's my kind of week!
Grilled chicken is a regular go-to meal around here. If I cook a bulk batch, then I have extra to free or to use throughout the week. That's how this plan is going down.
If it's not quite warm enough to cook out at your house, never fear. I broiled our chicken this week and we liked it even better than most times we grill. So, just set your oven to broil, flip the chicken once or twice, don't let it overcook, and you're ready to roll.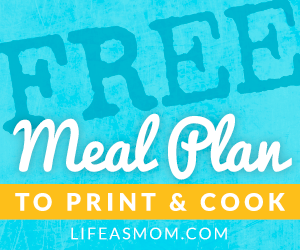 Here are the recipes featured in this week's meal plant to print and cook. You'll need to print each one out as well as print the meal plan and grocery list. After that, you're good to go.
Happy meals are here to stay!
Looking for a different kind of meal plan? Head here for NINE more meal plans to choose from.