This week's printable meal plan is meatless, but you can add meat if you like. It's versatile, easy, and very kid friendly.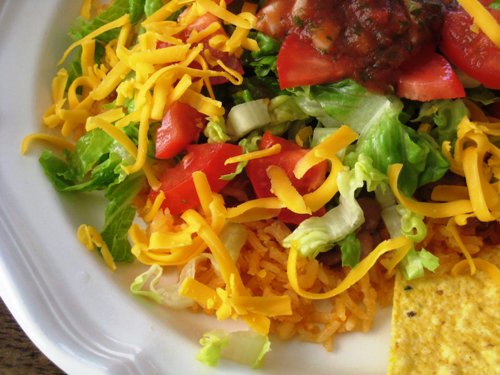 Wouldn't you like to take the week off meal planning and grocery-list making? Well, you can. I've now got TWELVE different meal plans for you to choose from. I've done the planning. You get to print and cook.
This week's menu plan takes a different turn than previous plans in that it is entirely meatless. When we were deep in debt, going meatless was a great way for us to make ends meet. The flip side of this plan is that you can add meat to every main dish and beef it up a it if you like.
The only meal that might be a stretch for some kids is the Asparagus Soup. If you kids aren't fans of creamy soups, I'd make them try it and then let them enjoy the bread and salad on the side. They might, however, find that this soup is pretty fab.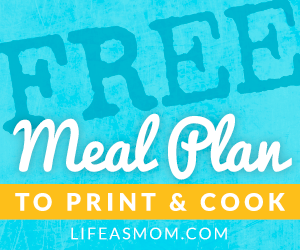 Here are the recipes featured in this week's meal plant to print and cook. You'll need to print each one out as well as print the meal plan and grocery list. After that, you're good to go.
Looking for a different kind of meal plan? Head here for ELEVEN more meal plans to choose from.