Looking for an easy week of meals? This kid-friendly, make-ahead menu plan will help you pull it off.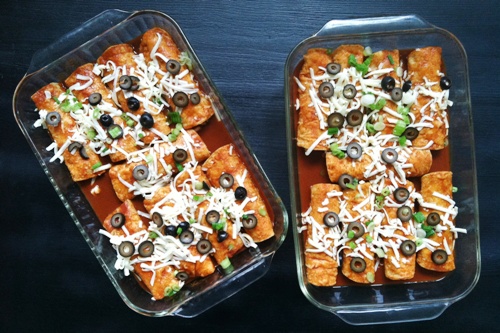 Summertime suppers can be a challenge. Everyone's hungry after the days' events, but you don't want to do a whole lot of fussing in the kitchen. Combining make-ahead meals with quick dishes and slow cooked recipes are all great strategies for eating well without a whole lot of KP.
This week's menu plan features plenty of that: Make enchiladas, soup, and chocolate chip cookies early in the day to avoid heating up the kitchen. Throw carnitas tacos into the Crockpot. Whip up a quick pasta dish or panini sandwiches on the spot.
All of them equate simple meals that kids love and that are fancy enough for parents.
What? Your kids aren't fans of brie, bacon, and mushrooms? No problem, make them a quick grilled cheese while you feast on the awesomeness. More for the parents, that's what I always say.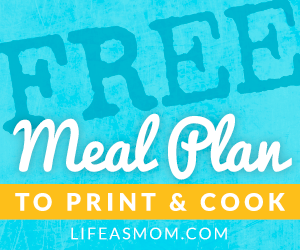 Here are the recipes featured in this week's meal plan to print and cook. You'll need to print each one out as well as print the meal plan and grocery list. After that, you're good to go.
Looking for a different kind of meal plan? Head here for more meal plans to choose from.
Want to learn how to meal plan? Take Meal Planning 101.