Take the week off meal planning! This super easy, kid-friendly, menu plan will help you do it.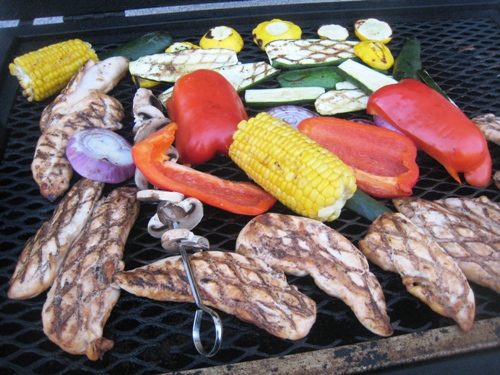 And so it begins: the dog days of summer. Things have adequately heated up. The kids are ravenous. All. the. time. And it seems like you just cleaned up lunch and it's time to make supper.
This week's meal plan makes it fresh and easy. There's plenty of protein, a meatless meal, and a hearty portion of cool, refreshing salads.
One of the things that I love about these recipes is that one meal leads into another. You can grill up marinated chicken and veggies to eat one night and to stuff into quesadillas later in the week. Leftover slow cooked chicken can be made into chicken salad sandwiches or tossed into a bean and rice taco salad.
All the leftover salads can join forces for one big salad party near the end of the week.
You'll eat well and keep a smile on your face. I like the sound of that. Don't you?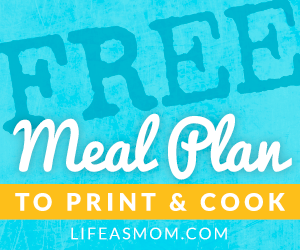 Here are the recipes featured in this week's meal plan to print and cook. You'll need to print each one out as well as print the meal plan and grocery list. After that, you're good to go.
Looking for a different kind of meal plan? Head here for more meal plans to choose from.
Want to learn how to make your own meal plans? Take Meal Planning 101.