Take the week off meal planning! This super easy, kid-friendly, menu plan will help you do it.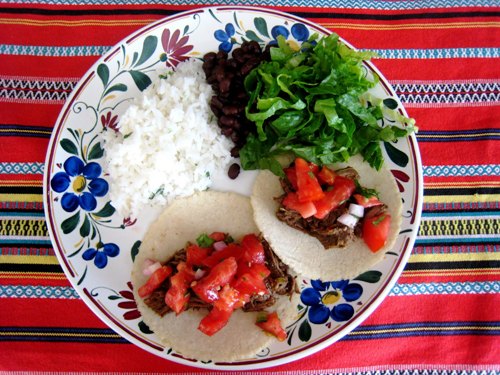 This week's menu leans on the meaty side with the salsa verde beef and the pork tenderloin. Both are amazingly good. There probably won't be much in the way of leftovers, I'm sorry to say. But, if there were, they'd go great in a foccacia sandwich. If you had leftover foccacia, of course. Mmmm…
One night is basically a BLT salad. Super yum. If you have folks who insist, plan for BLT sandwiches as well. Go for the gusto. Just make sure you've got enough bacon. But, really? If you make foccacia to go on the side, they could eat it any which way and be happy.
Sandwich night and commercial potstickers with a homemade sauce round out the week. Plan for a meal out (friends, restaurant, take-out, pizza?) and a night of leftovers and you are good to go, my friend!
There's also a dessert, side dish, and a bread included in the list to give you inspiration and a little less thinking to do. All the meals are easy — what's easier than the slow cooker, making your husband fire up the grill, and making salads and sandwiches? — so you're going to eat well this week!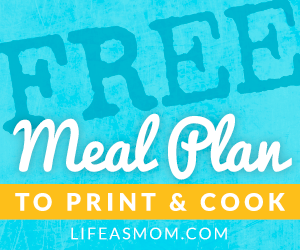 Here are the recipes featured in this week's meal plan to print and cook. You'll need to print each one out as well as print the meal plan and grocery list. After that, you're good to go.
Looking for a different kind of meal plan? Head here for more meal plans to choose from.
Want to learn how to make your own meal plans? Take Meal Planning 101.