Having a meal plan at the start of the week can help you manage your time better as well as get healthy, homecooked meals on the table. We've done the work with this free printable meal plan and grocery list, so you don't have to.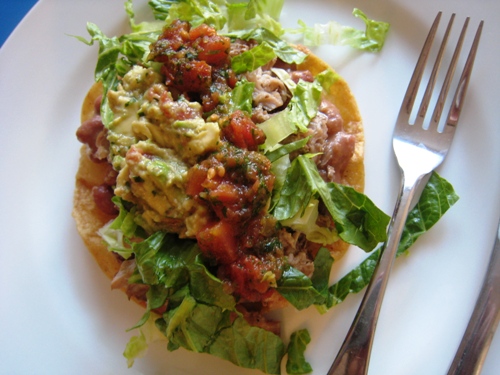 Growing up, a trip to Olvera Street was always a treat for our family. My favorite thing to eat at La Luz del Dia was the carnitas tostada. Yum! I haven't had one of theirs in years, but I can make a close approximation at home. These are them. And they are so yummy.
My kids love tostadas. Simple bean tostadas were one of our main get out of debt meals. My eldest is the only one who doesn't do the happy dance when tostadas are on the menu — unless they have meat, like carnitas, on them. Then he boogies like the best of them.
This week's meal plan includes a little bit of everything: something for the crockpot, something for the stovetop, a salad, a meatless egg dish, and something to throw on the barbie. Plus, if you can find a good deal on day-old bread, you'll have the components to three of the meals without really blinking an eye.
The meal plan, of course includes a shopping list and some make-ahead tips to make your week even easier.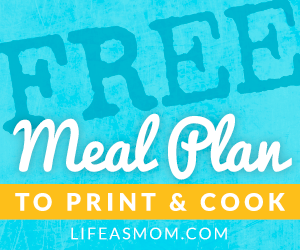 Here are the recipes featured in this week's meal plan to print and cook. You'll need to print each one out as well as print the meal plan and grocery list. After that, you're good to go.
Looking for a different kind of meal plan? Head here for more meal plans to choose from.
Want to learn how to make your own meal plans? Take Meal Planning 101.