Looking for some easy meals you can whip up this week? We've gotcha covered with slow cooker chicken, hot Italian beef sandwiches, stone soup, macaroni and cheese, and queso fundido.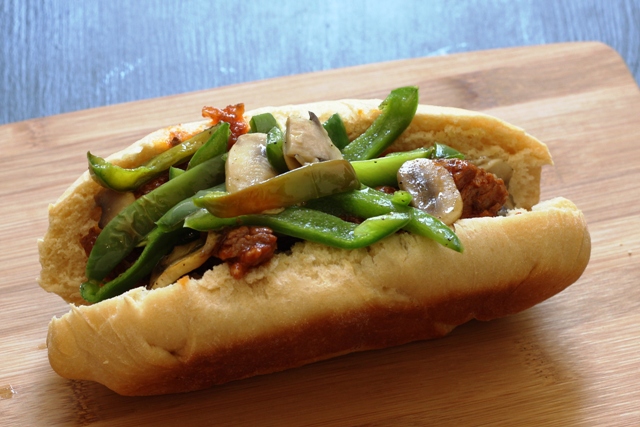 Are you at that point in the semester where the newness is starting to rub off and the long haul of games, practices, rehearsals, and other outside activities is starting to take its toll?
Carve out a pocket of family time for a meal each night this week and reclaim your life! You can do that with this week's meal plan. It's super easy on the cook, including a number of slow cooker, make-ahead, and throw-together meals. You'll spend less time prepping and more time hanging with your peeps.
That's something to write home about!
What's even better is that the planning is all done for you in this week's meal plan. Just print the recipes and grocery list and voila! A meal planning survival guide for the week. How 'bout them apples?
Printable meal plans
Did you know that there are now 28 FREE printable meal plans plus a printable school lunch plan archived here at Life as MOM? Check them out and download a few so you can work your way to great food and peaceful evenings.
Each meal plan is designed to be kid- and budget-friendly, as well as be doable for novices as well as experienced cooks. And, of course each includes a shopping list and some make-ahead tips to make your week even easier.
Check out the meal plan archives if you haven't already.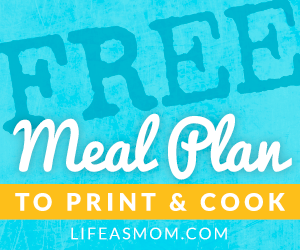 Here are the recipes featured in this week's meal plan to print and cook. You'll need to print each one out as well as print the meal plan and grocery list. After that, you're good to go.
Looking for a different kind of meal plan? Head here for more meal plans to choose from.
Want to learn how to make your own meal plans? Take Meal Planning 101.