Looking for some easy meals you can whip up this week? We've gotcha covered with a week of slow cooker meals.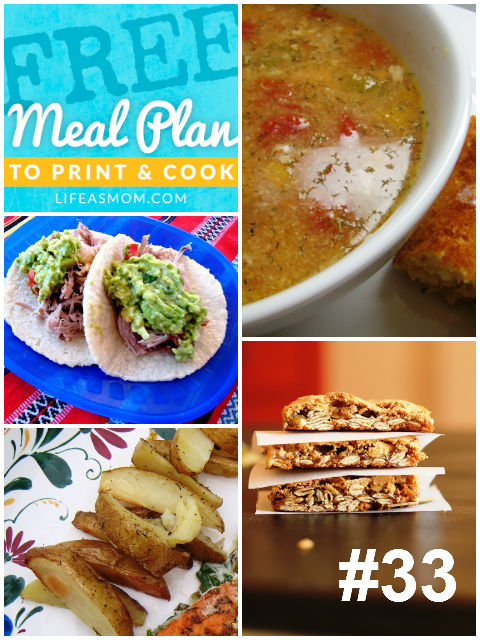 Are the kids on break now? Are you on break now? I suppose it depends on how you look at it. I, for one, am on break. Since we homeschool, my workload decreases during the kids' school holidays. I know for some of you, having the kids home from school is an interesting change of pace.
But, it can still be fun for everyone. Plan some outings. Go for a walk. Decorate cookies.
And fill your slow cooker each morning so that you don't have to think about dinner.
This week's meal plan is ALL SLOW COOKER MEALS. Okay, the sides and dessert are prepared other ways, but your main dish? Taken care of in the slow cooker. Amen. And amen.
What a great way to enjoy this Winter Vacation week!
Printable meal plans
Did you know that there are now over 30 FREE printable meal plans plus a printable school lunch plan archived here at Life as MOM? Check them out and download a few so you can work your way to great food and peaceful evenings.
Each meal plan is designed to be kid- and budget-friendly, as well as be doable for novices as well as experienced cooks. And, of course each includes a shopping list and some make-ahead tips to make your week even easier.
Check out the meal plan archives if you haven't already.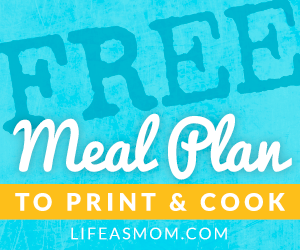 Here are the recipes featured in this week's meal plan to print and cook. You'll need to print each one out as well as print the meal plan and grocery list. After that, you're good to go.
Looking for a different kind of meal plan? Head here for more meal plans to choose from.
Want to learn how to make your own meal plans? Take Meal Planning 101.