Want to grab a quick and easy meal plan? This free printable meal plan features delicious recipes, a complete grocery list and a mostly make-ahead menu. 
You may recognize these enchiladas. They are featured on the cover of my Good Cheap Eats cookbook.
This is, by far, one of my very favorite meals in the whole wide world: Poblano Chile Enchiladas. Mmmm mmm. My husband and I don't get selfish over too many things, but these enchiladas are worth fighting for.
In the old days when it was just the two of us, I'd make the full pan for the two of us, and we'd each get an enchilada allowance. No way could you eat the other's enchiladas!
Today we eat fewer at a sitting and share them with the kids.
We've grown up. A little.
If you'd like to enjoy some of the best meatless enchiladas in the world, as well as a somewhat eclectic mix of yumminess, then this week's FREE weekly meal plan is right up your alley!
It's also pretty kid-friendly and very make-ahead, so warm up your printer or get your tablet handy!
FREE Weekly Meal Plan to Print & Cook #4
Here are the recipes included in Meal Plan #4. You'll need to print each one out as well as print the meal plan and grocery list. After that, you're good to go. I've organized everything so you can take things easy.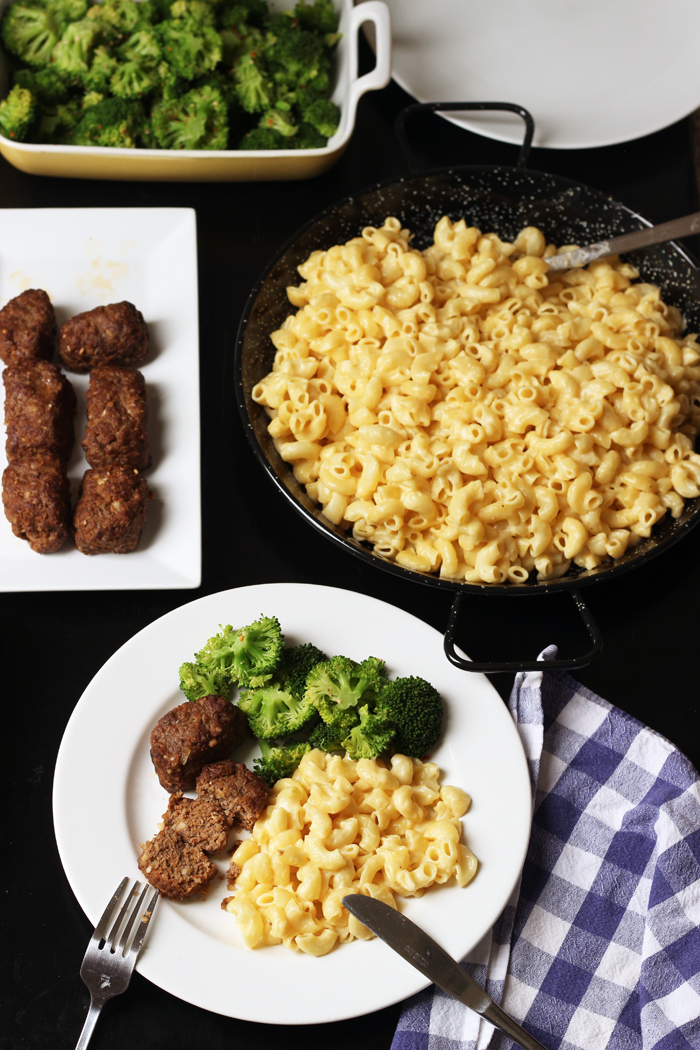 Talk about quick and cheap eats! Mini meatloaves full of flavor pair with made-from-scratch mac and cheese for filling comfort food that won't disappoint.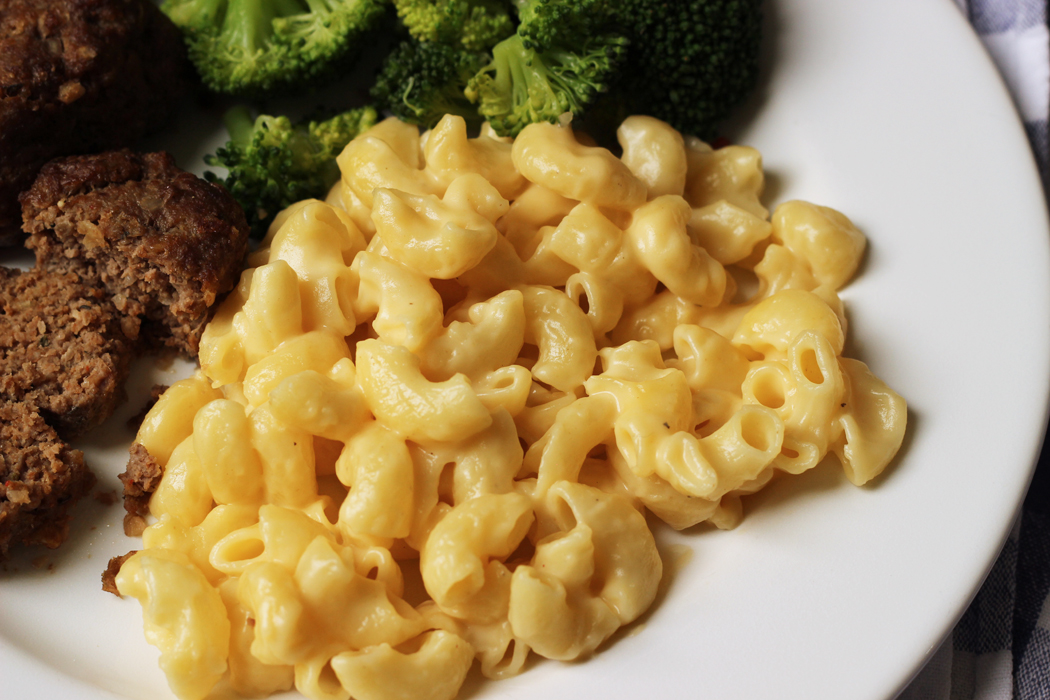 Stovetop Mac and Cheese
Ditch the boxed mac and cheese, you can make your own tastier and better version at home. Use this Stovetop Mac and Cheese and free yourself from mixes!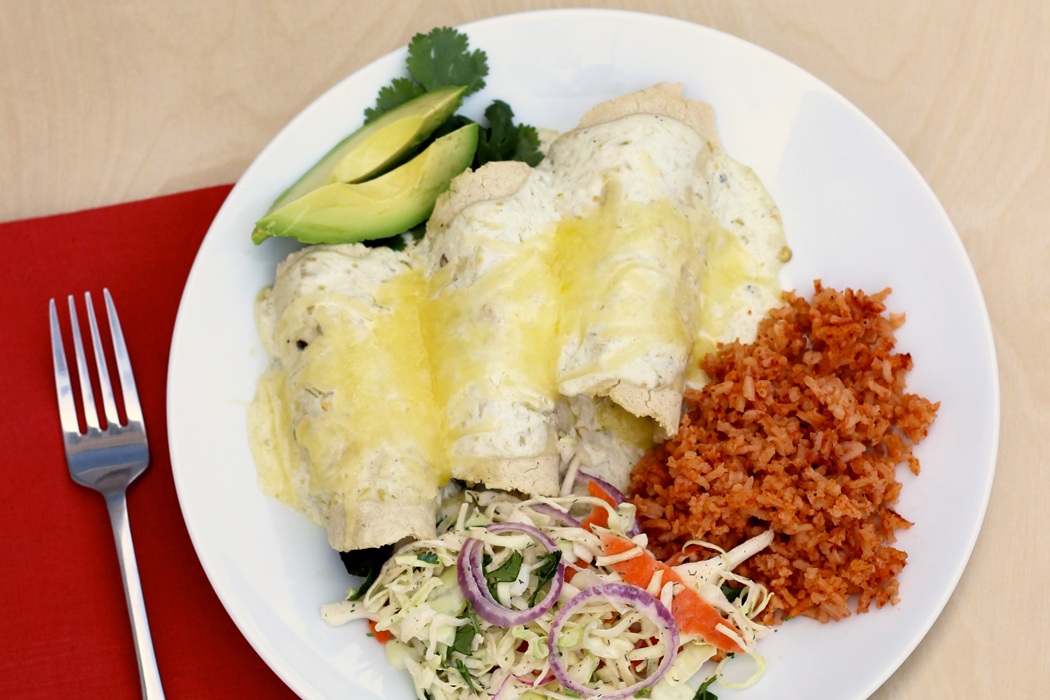 Poblano Chile Enchiladas – rich and spicy enchiladas filled with roasted poblano chiles and topped with a salsa verde-sour cream sauce – are worth fighting for at our house. Don't you dare eat more than me!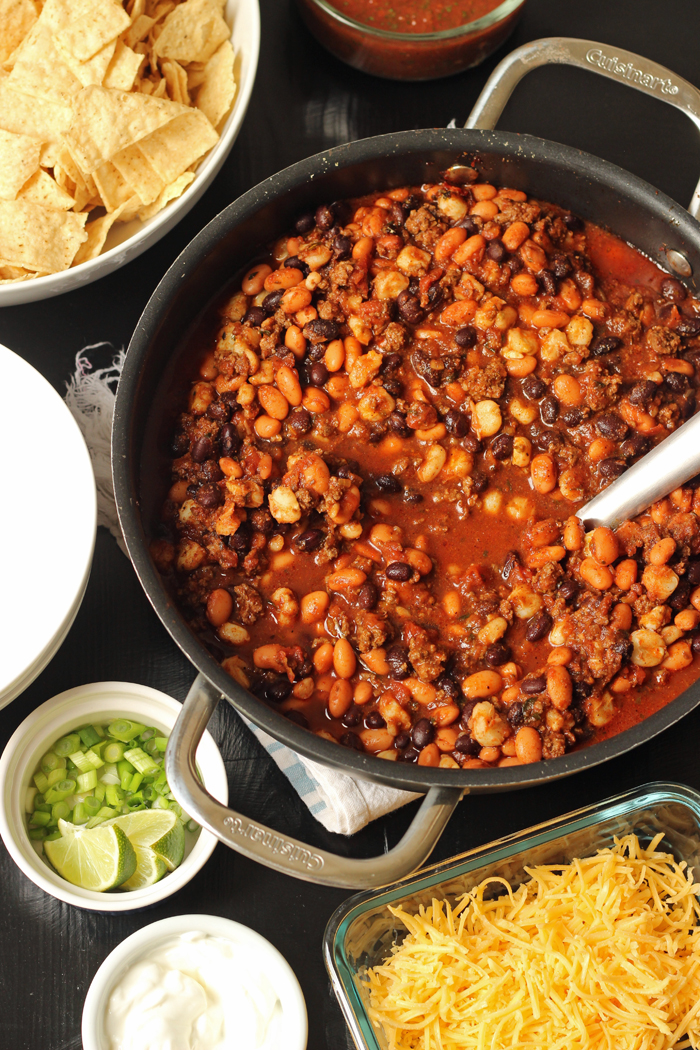 Looking for a quick, hot meal? How about a quick supper to give as a gift? I gotcha covered on both counts with the Quickest Chili in the West.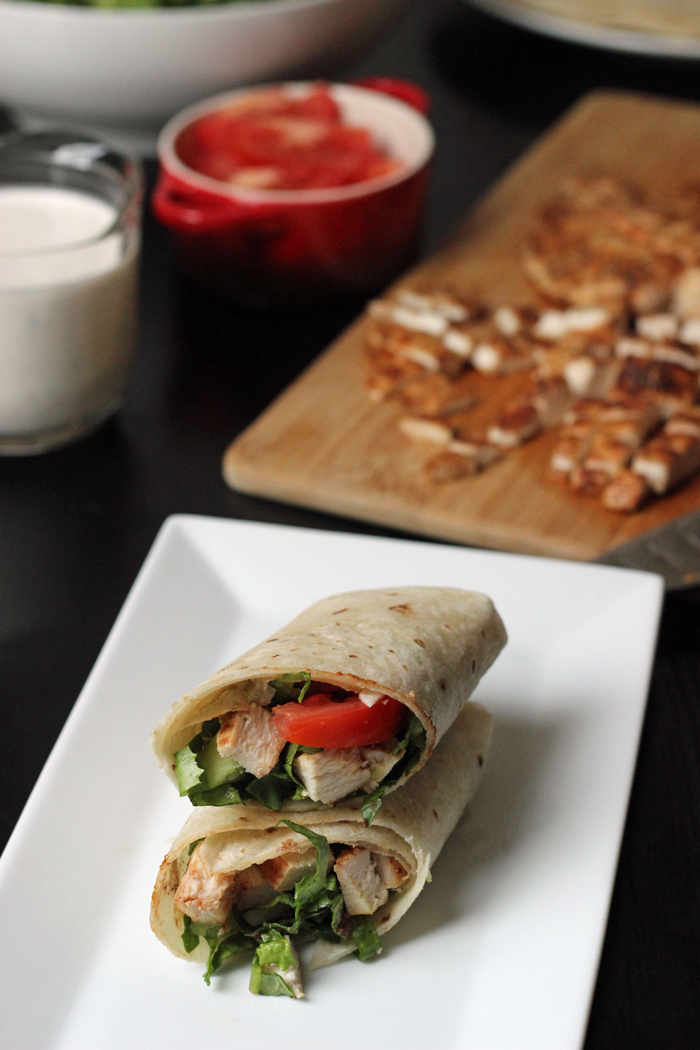 Make dinner quick and easy tonight with these flavorful Buffalo Chicken Wraps, filled with tender spicy chicken, lettuce, tomato, and blue cheese dressing. Cook extra chicken and stash it in the freezer for another night.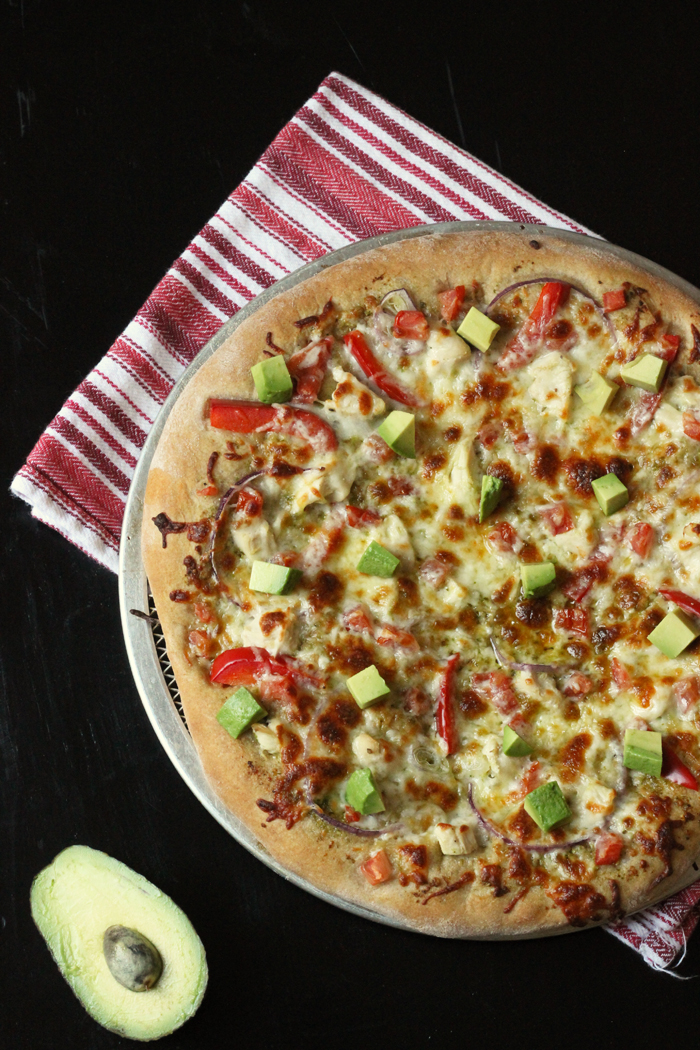 Enjoy a healthier pizza night this week with this homemade Chicken Pesto Pizza with Fresh Avocado featuring a whole wheat crust. You have to try fresh avocado on your pizza!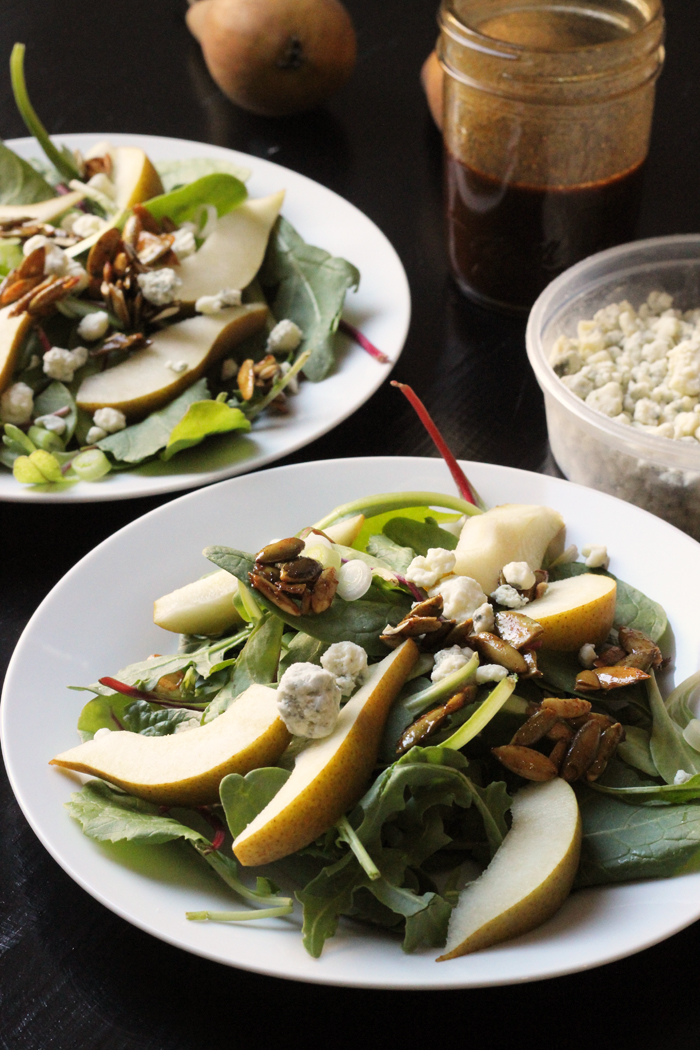 Enjoy a simple but elegant starter with this Pear and Blue Cheese Salad with Maple Spiced Toppings. All of it is make ahead so you can enjoy it to the fullest.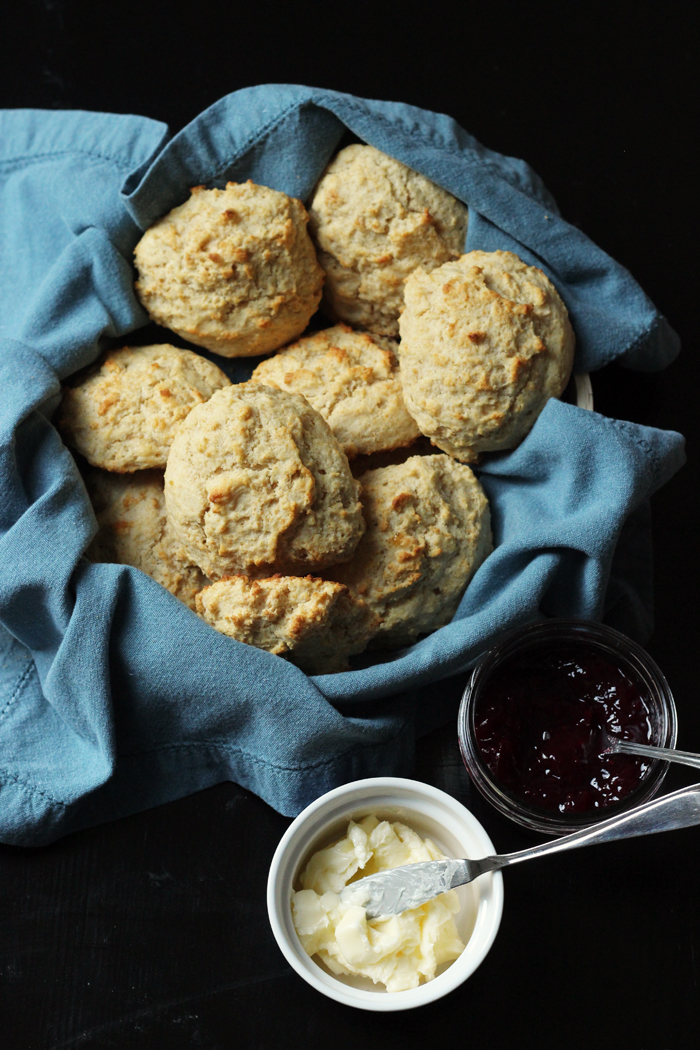 Fill your bread basket with some homemade goodness. These Drop Biscuits mix up in minutes and bake up in a flash. They are delicious with butter and jam.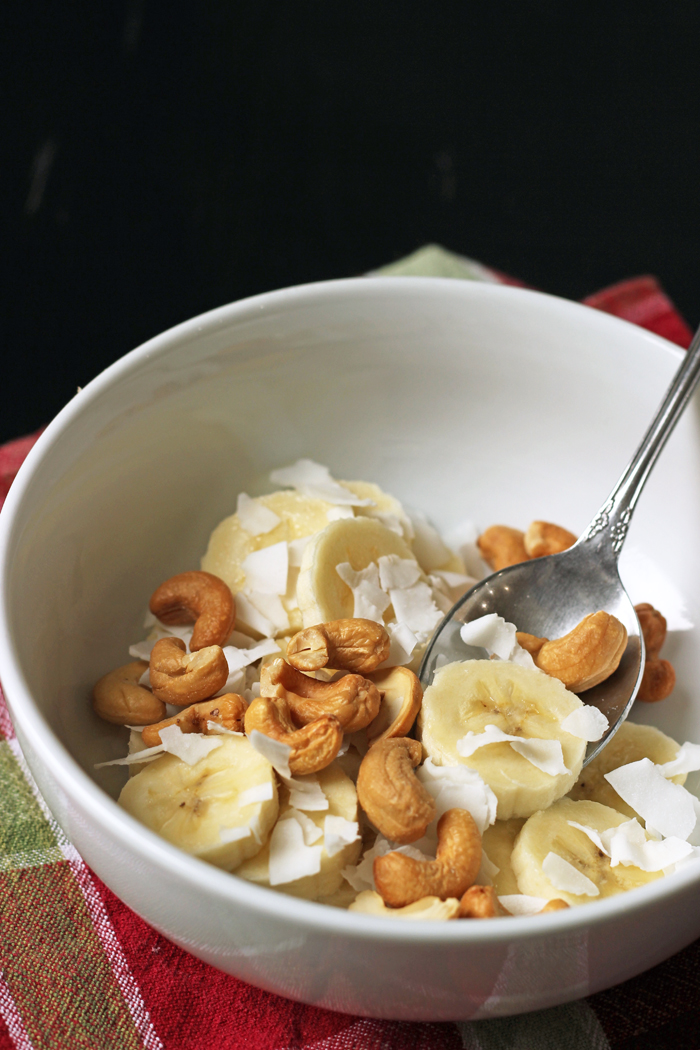 A simple fruit salad of cashews, bananas, and coconut chips packs a sweet, yet filling punch. This Monkey Salad is perfect for a little treat at breakfast, lunch, or dinner.
Hungry for more free weekly meal plans?
I've got over 50 free plans available for you to choose from. I'm in the process of updating all the recipes and images and will be sharing more plans here in the coming weeks. But, if you can't wait, head here to check them all out.
Originally posted March 15, 2013. Updated April 22, 2017.