Make the most of your time and resources with this winner chicken dinners meal plan featuring easy, budget-friendly, kid-approved recipes.
Chicken Pot Pie is probably one of my kids' top meals. There are rarely any leftovers. They request it often. My only hesitation is that there are several steps to making it. I solve this problem by making several pies at one time and stashing the extras in the freezer for future meals. Mom of the Year – freeze, bake, repeat.
This week I'm sharing a free printable meal plan that not only incorporates Chicken Pot Pie, but makes the preparation a little easier by working it out over several meals. Make a couple roast chickens one night, use the carcass to make your own chicken stock, use the drippings to make the gravy for the pot pie. If you feel pinched for time, buy two rotisserie chickens and skip the roasting part.
This meal plan is riddled with little short cuts you can take to make meal prep easier throughout the week. It includes mostly chicken recipes with an easy bratwurst dinner and a meatless, make-ahead pasta salad thrown in for good measure, perfect for back to school. Amiright?
Make Thursday Night Soup at the end of the week to use up any leftover bits you collect along the way.
Weekly Meal Plan to Print & Cook #8 – The Winning Chicken Dinner Plan
Here are the recipes featured in this week's meal plant to print and cook. You'll need to print each one out as well as print the meal plan and grocery list available at the end of this post. After that, you're good to go.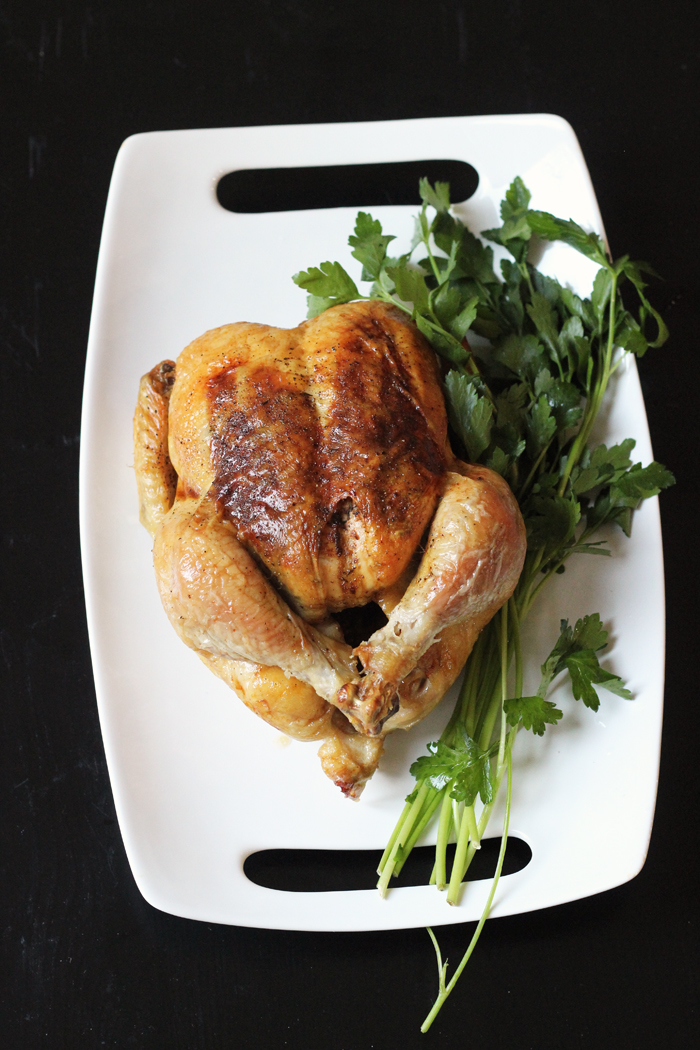 Roast chicken is super easy to make. Bake several at once that you can ensure leftover meat and drippings to use for soup and casseroles.
Click through for my easy recipe for Roast Chicken.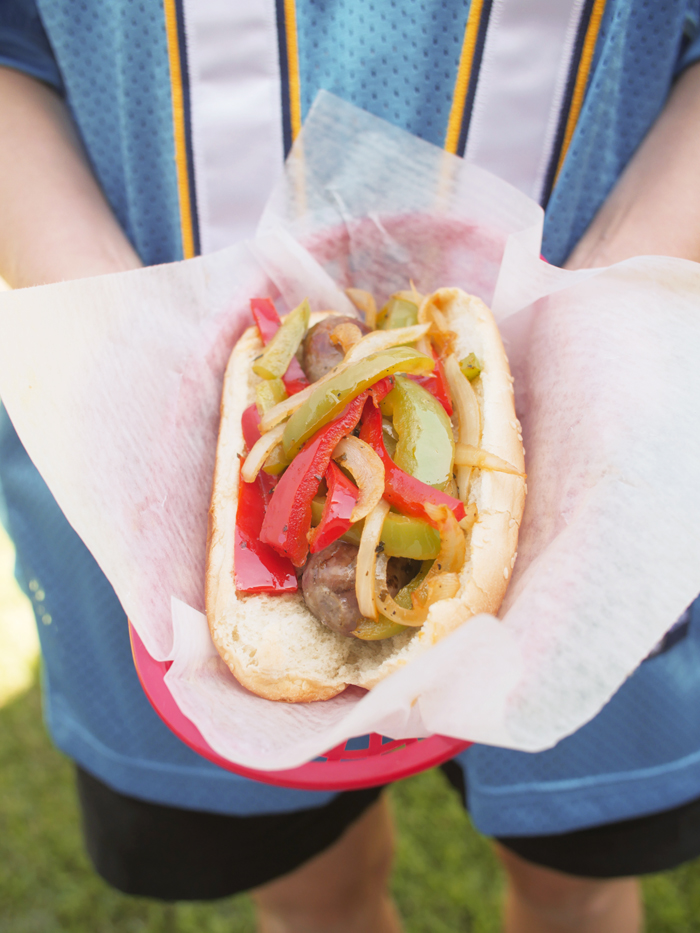 These brats and veggies are one of my favorite things to serve once fall comes rolling around. You should find bratwurst and other grilling sausages on sale throughout the winter. Thank you, NFL.
Get the recipe for Bratwurst with Sauteed Peppers and Onions here.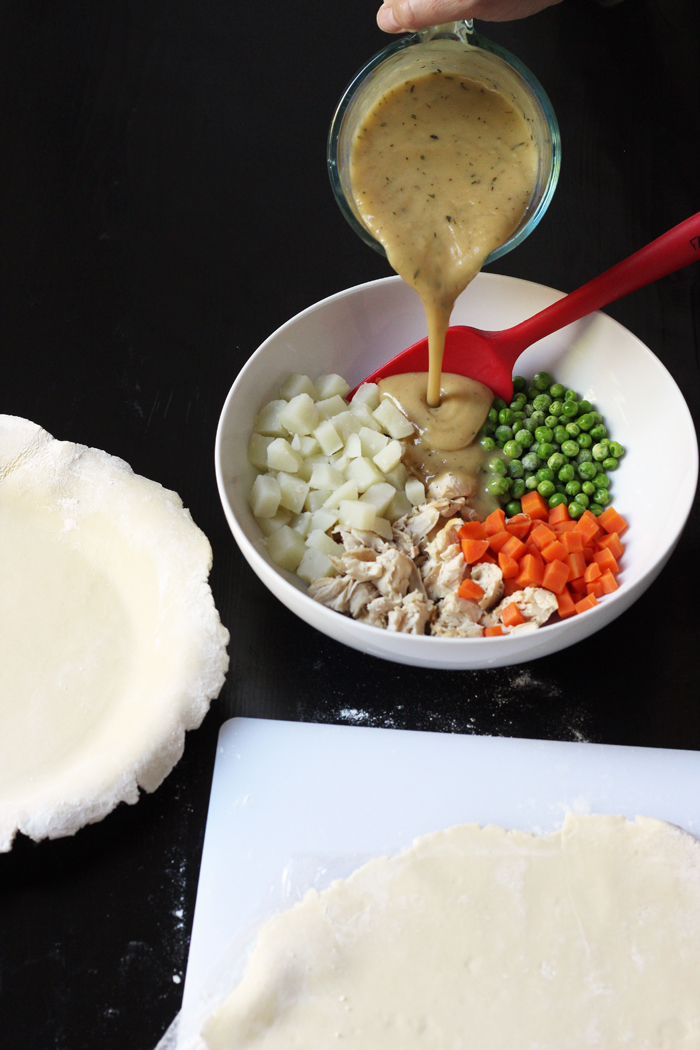 This is the aforementioned favorite pot pie ever. Make as many as your freezer will hold.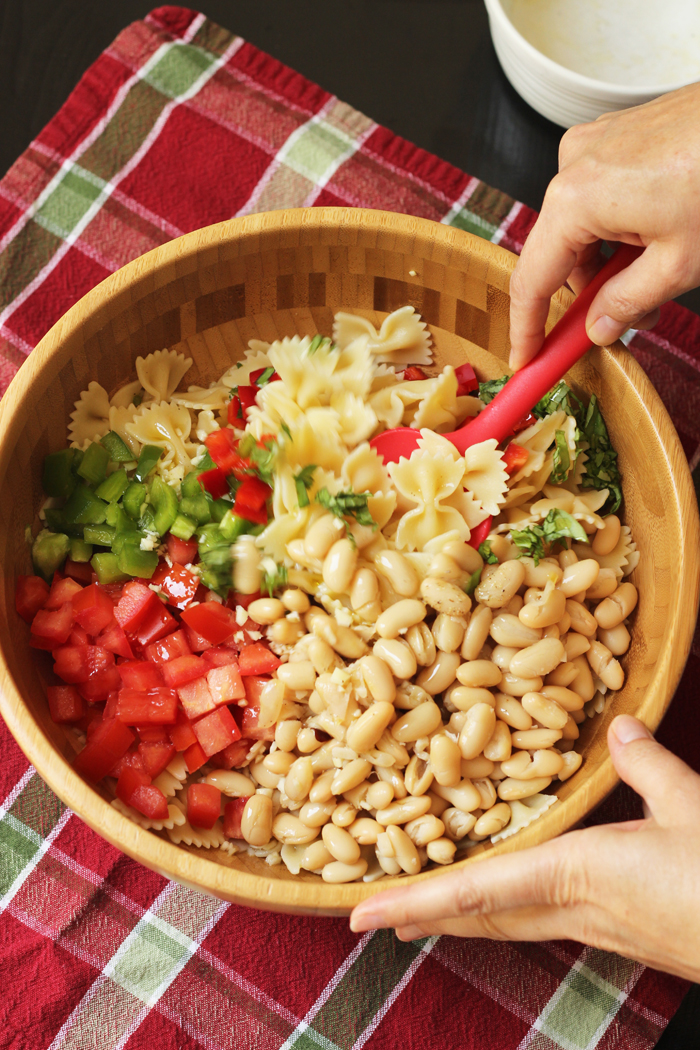 This meatless pasta salad is so yummy! You won't miss the meat. It's great for packing or just making in advance for busy nights.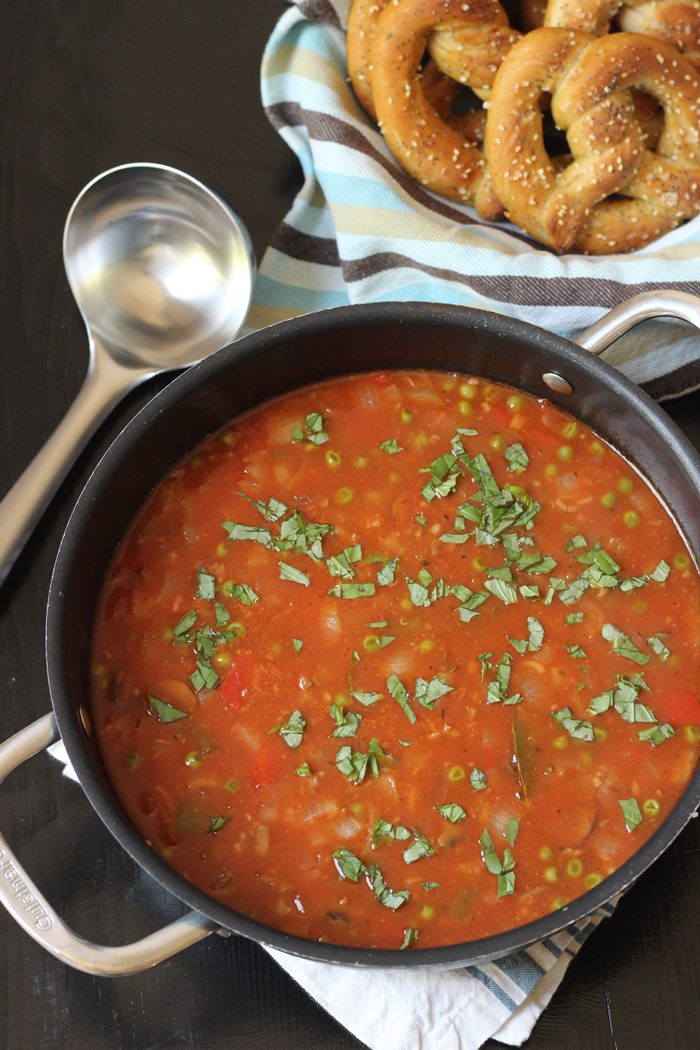 Enjoy an easy dinner with Thursday Night Soup. It makes good use of whatever you have in the kitchen so that you waste less and eat well. It will be different every week which makes it a keeper kind of recipe!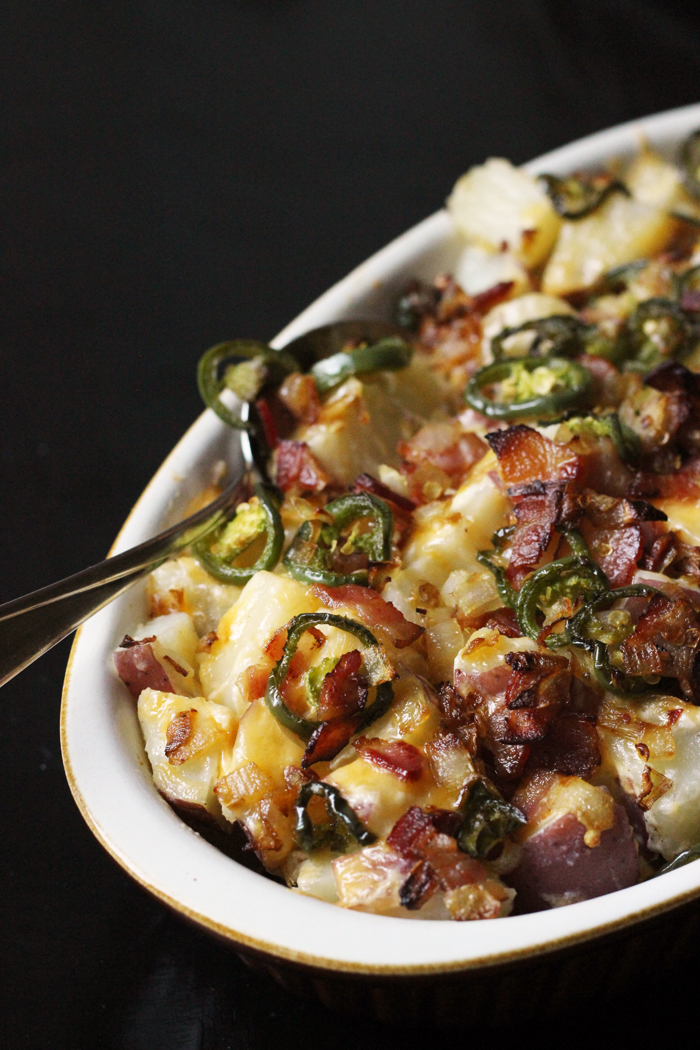 These potatoes are amazing! You're going to maybe want to make a double batch. Just saying. Leftovers are great with eggs for breakfast. Because: bacon.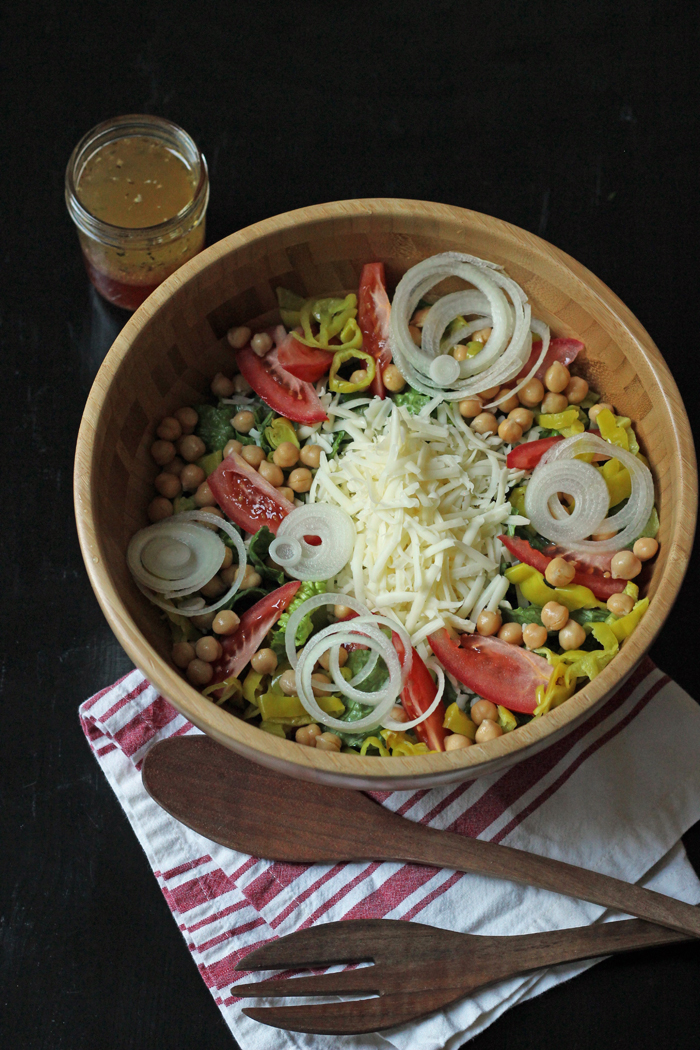 If you grew up in The Valley or SCV, then you may already be familiar with the pizza chain, ChiChi's. It was the gold standard of pizza and salad for me growing up. Since I live far, far away from any ChiChi's, I've learned to make my own pizza and Italian Salad. This is cheaper and just as tasty!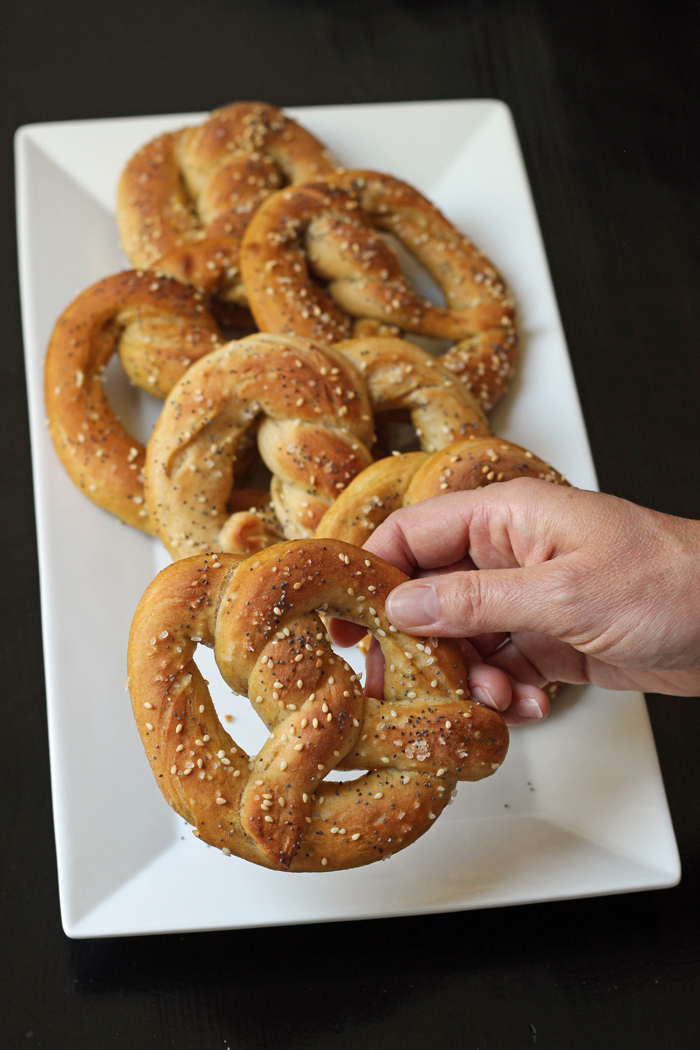 Fill the bread basket with something fun this week: Garlic Herb Pretzels. They are delicious for snacks, for tucking into lunch boxes, for serving alongside soup. So fun to make and super duper good!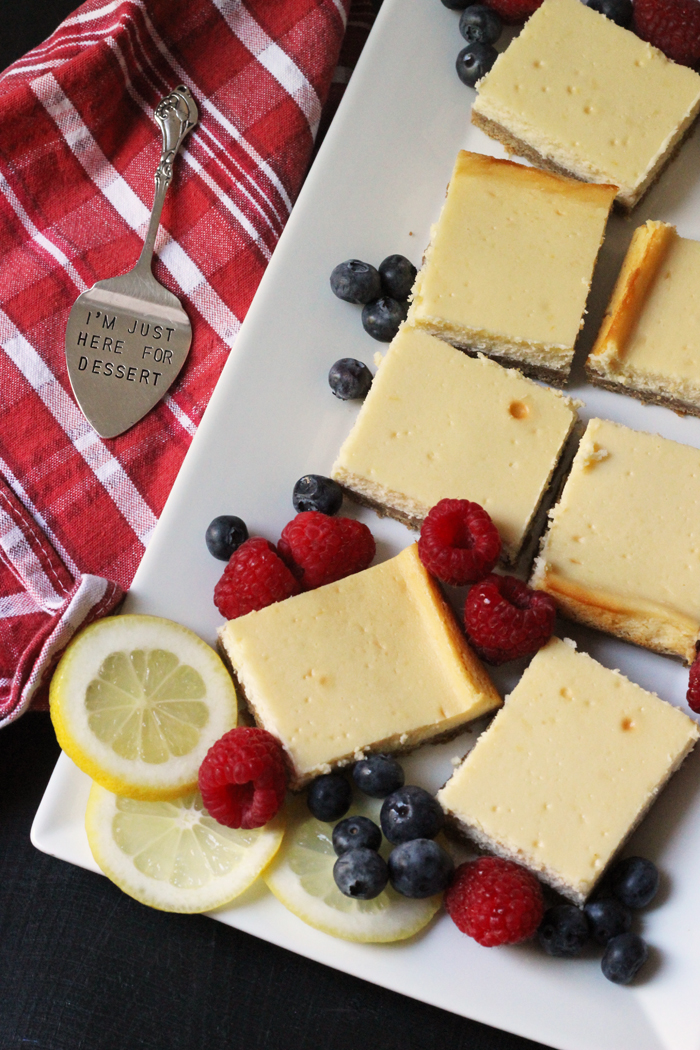 Don't forget dessert! This isn't just any dessert. These Honey Lemon Cheesecake Bars are naturally sweetened, yet still just as delicious as their more processed counterparts.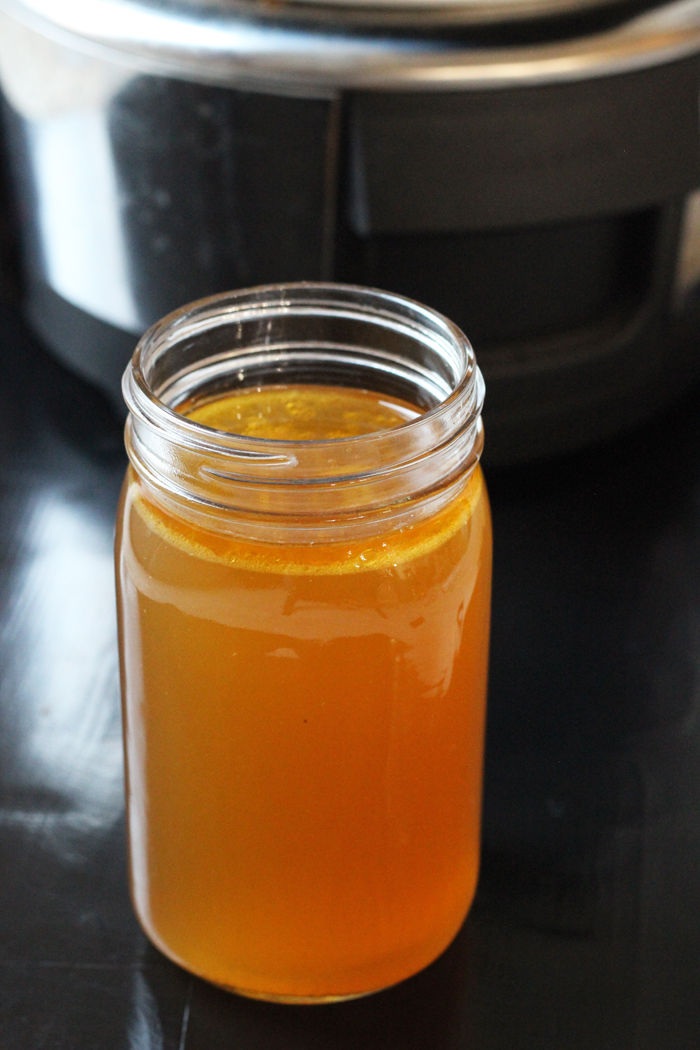 You can certainly buy commercial chicken stock and broth for the soup this week, but if you've already got a roast or rotisserie chicken, make your own and save some money! It's super simple to make your own chicken stock in the slow cooker.
So that's the lineup for this week's meal plan. Ya ready to get cooking? All these recipes make part of this easy, make-ahead, budget-friendly, kid-approved meal plan. You get the grocery lists and all the prep tips in the free, printable meal plan.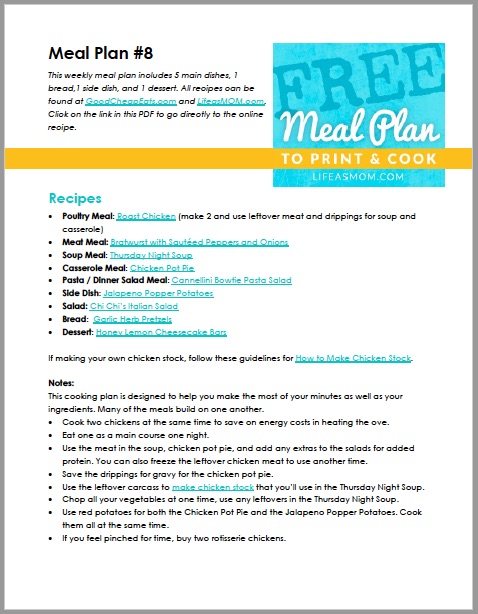 Enter your email address below to get the free printable meal plan.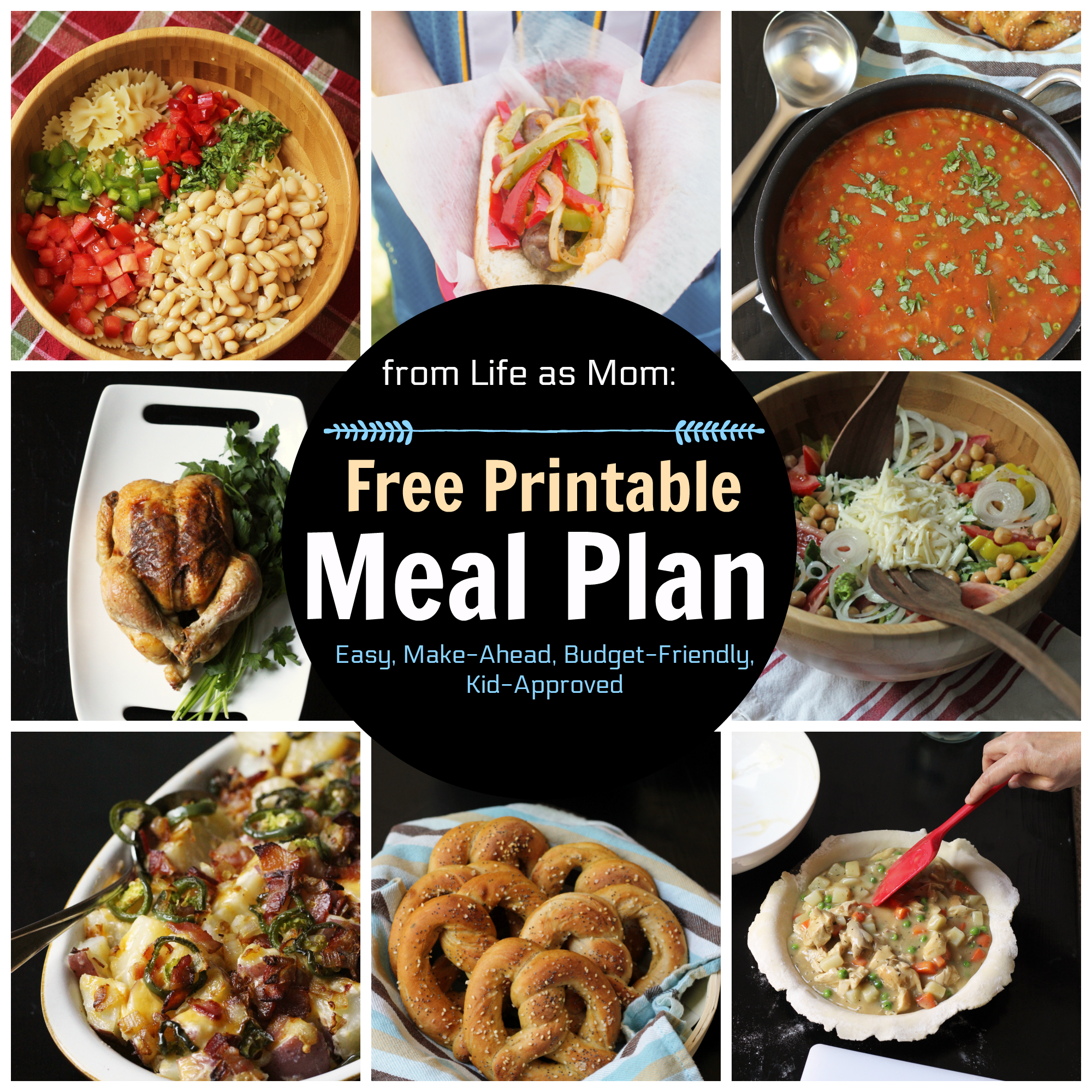 Originally published April 14, 2013. Updated August 26, 2017.