Make the most of your time and resources with this easy to pull-together cooking plan featuring chicken and a few easy, kid-friendly recipes.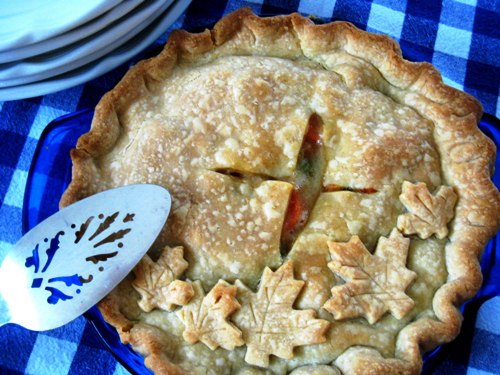 Chicken Pot Pie is probably one of my kids' top meals. There are rarely any leftovers. They request it often. My hesitation is that there are several steps to making it.
This week I've created a meal plan that incorporates Chicken Pot Pie, but makes the preparation a little easier by working it out over several meals. Make a couple roast chickens one night, use the carcass to make your own chicken stock, use the drippings to make the gravy for the pot pie. If you feel pinched for time, buy two rotisserie chickens.
The plan is riddled with little short cuts you can take to make meal prep easier throughout the week. It includes mostly chicken recipes with an easy bratwurst meal thrown in for good measure. Make Thursday Night Soup at the end of the week to use up any leftover bits from the week.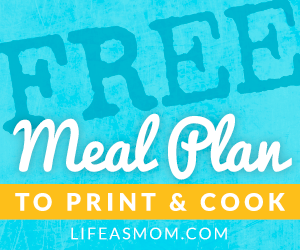 Here are the recipes featured in this week's meal plant to print and cook. You'll need to print each one out as well as print the meal plan and grocery list. After that, you're good to go.