The weekly ramble: where I blog like it's 2004.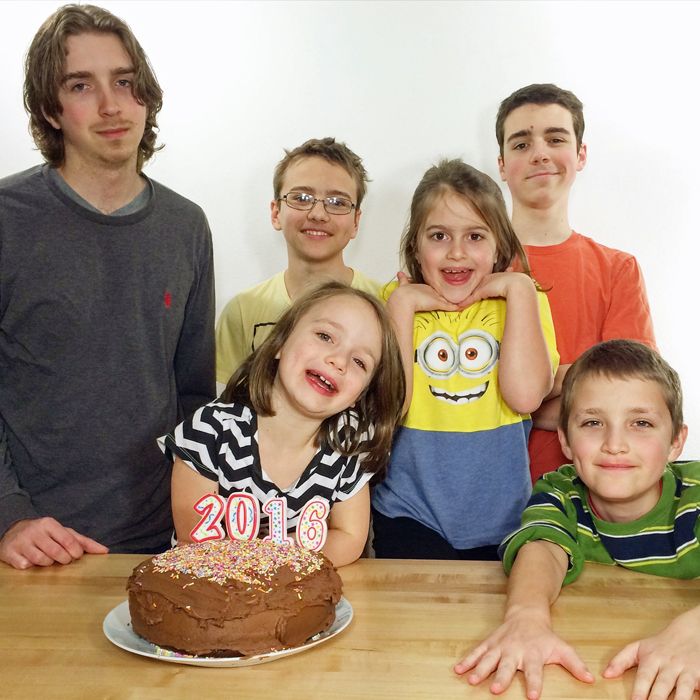 It's been a couple weeks since I wrote a Weekly Ramble, hasn't it? That's because it's been a few weeks since I could really sit at the computer and write. I've missed it so much! But, as you know, I'm trying to make PRIORITY guide me, and spending time with my people trumps writing, as much as I love it. We are working on a new work schedule for me, though, so hopefully, I can have the best of both worlds soon. Because I've missed writing!
If you are on instagram or Periscope (my two favorite apps these days), you probably haven't missed much. I've been updating there fairly regularly because it's my phone and easy and doesn't involve too much self-editing. Don't worry, I'm not leaving Ye Olde Blogge. I love it too much! Just working on that whole time management thing.
That said, our Christmas break was wonderful. Since FishPapa had an 11-day break from work which was so nice — such a great time for us to reconnect and rest. I'm so thankful that we didn't plan any trips because it was just so wonderful to chill at home.
It must be noted that everyone in the kid pic above was actually happy to have their picture taken. Some are just a little reserved and maybe self-conscious about photos. I feel so blessed to be their mom.
It's been a little rough to get back in the swing of things, but we've eased into it and hopefully will be ready to ramp up a bit next week.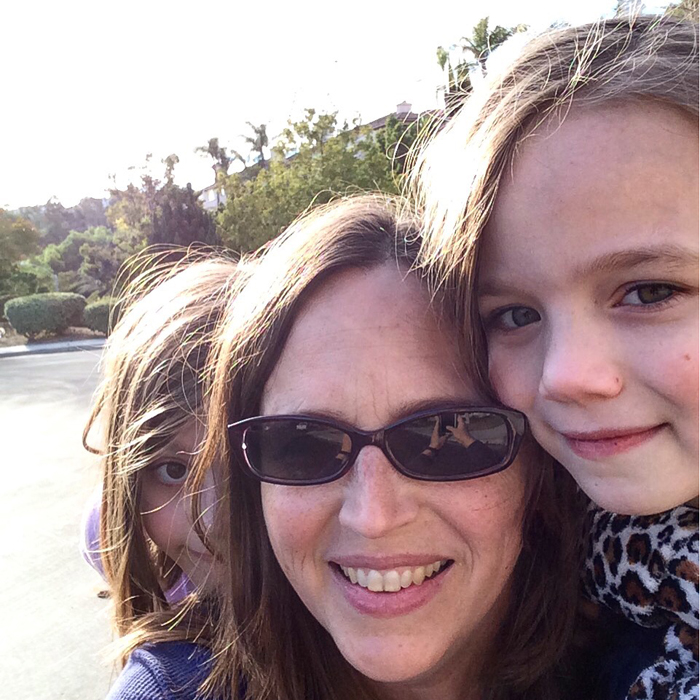 One thing I've been investing a fair amount of time into has been exercise. I didn't set out to make some big goal about exercising, but it's evolved kinda naturally. My dad and I went on a walk on Christmas Day and since I had a new fitness tracker to play with, I kept at the walking thing, taking kids with me.
Seeing my "exercise points" add up is kinda exhilarating for an overachiever/perfectionist like me, so once I had a weeklong streak going, I couldn't just stop. So far, I've exercised fifteen days solid, either going for a walk, attending a yoga class, or getting back to the fitness center.
I'm trying not to worry about weight loss, though that would be wonderful, but just getting into better habits. I feel like my breathing is better as a result of aerobic/cardio exercise, so I'm encouraged in that small way.
We had a TON of rain (praise God!) last week so my walks with the girls were put on hold. This weekend promises fair skies, so we will hit the trail again. It's been a great way to reconnect with my kids when they walk with me. And honestly, since they don't have daily recess, we have to work at exercise a little bit more.
I'm still enjoying my coloring hobby. I bought myself this new coloring book which I really love and used Christmas money from my parents to get a new set of pencils.
The kids are loving the pencils and the coloring as well. They've become very protective of my pencils, too, making sure that all the slots are filled when I put them away. It's so nice to have people to look after you when you get older. Ha!
Meanwhile, here's what's been happening on Life as MOM:
Here's what's been happening on Good Cheap Eats:
Coming soon:
Do ya get the newsletter?
If you already get the newsletter, you know that I've been handing out freebies and special bonuses over the last few weeks. If you're not on the list, then you don't know what you're missing out on.
Be sure to sign up for bonus offers, surprise giveaways, extra content, and special deals for Life as Mom "insiders".