The weekly ramble: where I blog like it's 2004.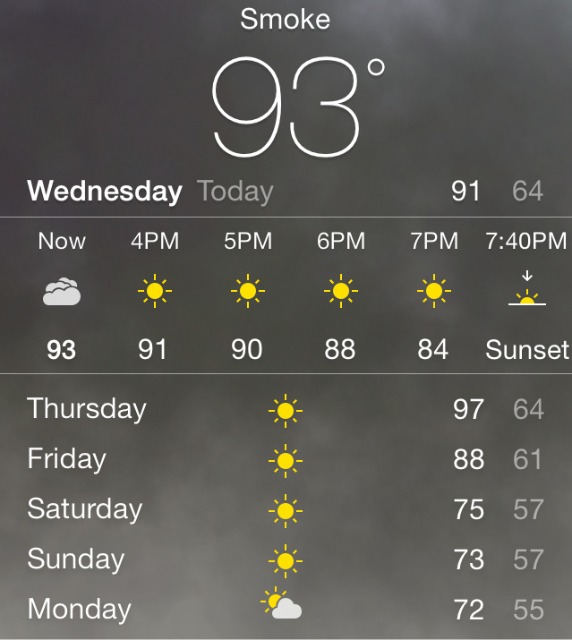 Well, this has been a memorable week. You don't typically see "smoke" listed on your weather app, now do you?
If you follow me on Facebook or Twitter, you know that our part of the county was overrun with wildfires this week. Wednesday was extremely nerve-wracking as the closest was only five miles away. Embers can drift five miles in the kind of winds we've had. I had the kids check their Go-Bags, and figured out where we would go if we had to leave.
When an evacuation center was set up just two blocks away, I breathed a little sigh of relief. Apparently, someone thought our neighborhood was in the clear. I still get a little weepy thinking about the emotions of that day.
But, what goodness shines through in times of adversity. I took some water and blankets from our emergency stash up to the evac center and the folks who run the place — who had no idea they'd be welcoming evacuees when they woke up that morning — had such great attitudes about potentially spending the night in their workplace.
We're getting new neighbors, a young couple with two dogs. They were staying in a hotel Wednesday until their stuff came the next day. They offered to house US in case we got evacuated. All EIGHT OF US in their hotel room? Those are brave, kind souls. I think I'm going to like these new neighbors!
It's times like these when you remember what Mr. Rogers said: Look for the helpers. One neighbor works for a local police agency and has been in the thick of things. Another is an ER nurse. Since two hospitals were closed, she worked lots of overtime, caring for people who were transferred from the evacuated locations. Many  new patients were coming in just breaking down from the stress of it. While neither neighbor is actively fighting fires, there's a lot of fall-out that comes with this kind of situation. I'm thankful and honored to know these people.
Readers also offered help, offers of housing, and prayers. While she was at the zoo with four kids, Beth even tweeted me helpful information on how to manage our emergency situation:
@FishMama, it's alert San Diego, or maybe ready San Diego? Either way, info here: http://t.co/WoloHDK7wO

— Beth@TheNaturalMommy (@thenaturalmommy) May 14, 2014
I knew Ready San Diego was a great site for emergency preparedness, but I had no idea that I could get a text message if we need to evacuate. So helpful to have this and know that I'd be "in the know" if I needed to be.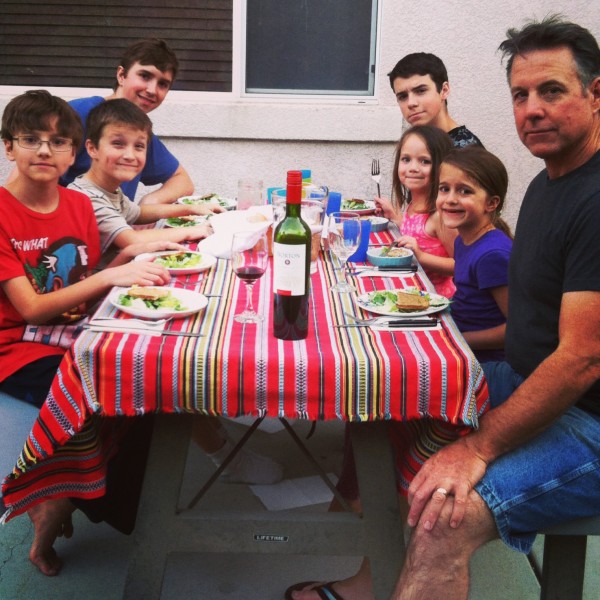 It was a memorable 20th anniversary, though, wasn't it? We had planned to celebrate at home in order to save money, so that worked out well. We couldn't have left our kids for a fancy dinner out while fires raged, so other plans would have been spoilt.
The weather cooled off and the smoke was blowing in a different direction, so we were even able to eat outside. I served dinner in courses, like we would have had in France, so it was a fun little diversion, with all our family together, safe and in our own home.
I do think I have a few more white hairs, though….
Meanwhile, here's what's been happening on Life as MOM:
These giveaways close Sunday night, so be sure to enter for your chance to win.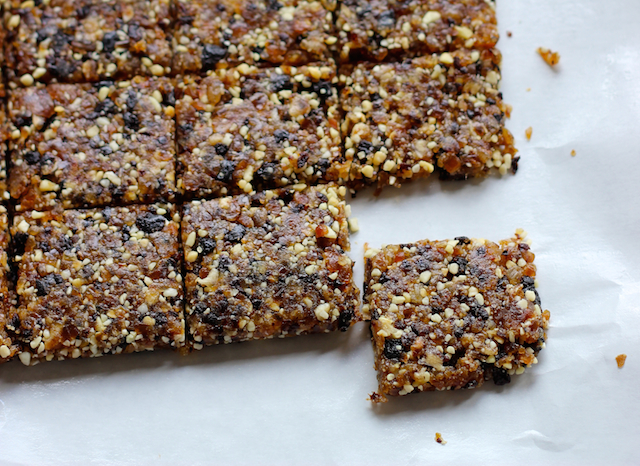 Here's what's been happening on Good Cheap Eats:
New to Life as MOM? Check out this good stuff from the archives.
It seems apropos to share emergency prep posts. If you don't have an emergency stash, would you please read through these posts and see how you can be prepared in case the unexpected happens.
Coming next week:
End of the Year Thanks
How to Shop on Instagram
Getting Ready for Summer
Whole 30 Recipes
Meal Planning for Hot Weather
Be sure to let me know what stories and articles are helpful to you and what you'd like to see more of in the coming weeks. I want to make your "life as MOM" as fun and as easy as possible.