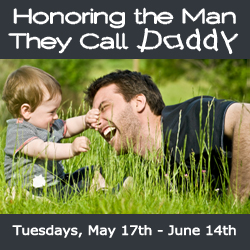 Over the month of June I'm delving into a series on honoring the men we know as fathers. It could be your husband, your dad, your brother, or some other man who acts as a father in the lives of the people you love. And I'm not covering the topic alone. Mandi, JessieLeigh, Amy, and Tara are all chiming in on the topic as well.
This week we talked about how to make home a welcoming place. And since the way to a man's heart is through his stomach, I, of course, tackled the edible portion of our welcome. Read my suggestions for 3 Delicious Ways to Create a Welcoming Atmosphere.
Just yesterday I made a cheese and cracker tray for hubs to snack on when he came home. He noticed — and he was so pleased. And it went really well with the baguettes that he had brought home for us!
Don't forget to read what ideas the other ladies have suggested. Be sure to hop around and be inspired:
Do your and your peeps have a special way of welcoming the Big Guy home?