What Did I Say?
We are a participant in the Amazon Services LLC Associates Program, an affiliate advertising program designed to provide a means for us to earn fees by linking to Amazon.com and affiliated sites. We participate in other affiliate programs as well. For more details, please see our disclosure policy.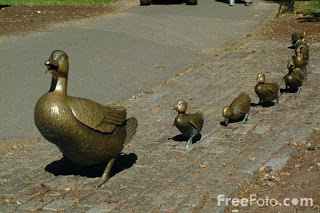 Recently I was in a situation where I was introduced to several new people, fellow moms, in fact. Our kids were around; it was a public setting. I was "the new girl," in the sense that everyone else knew one another.
In the first conversation, Mom A inquired how many children we had. Upon hearing that we had six children, she, who herself has four children, proceeded into a ten minute defense of why she only had four and how horrendous her last labor was — 39 hours in case you were wondering.
After my next introduction, Mom B also inquired as to our family size and then said, "I assume you stay home." I guess a mother of six couldn't possibly have brain cells or energy to not stay home? I'm not sure. But, I must confess I felt the need to justify my existence. I said I homeschooled our children. Upon which she recited every reason why she couldn't possibly do that, including, "I'm sure it would make me lazy."
(And, the implication in that statement is…. what?)
I went home a little befuddled and, needless to say, discouraged. I never brought these things up. I never touted them as superior ways of living. I don't think that way. I'm just doing what I do. I just answered a question. And yet, simply being "me" seems to have brought out defensiveness in one and offensiveness in the other.
Can someone please explain this to me?
Related:
From Envy to Admiration – When She's Got What You Want
To find answers to more of life's mysteries, visit We Are That Family for "Works for Me Wednesday: Backwards Edition."