What do you do when you feel like a loser?
As an Amazon Associate I earn from qualifying purchases. For more details, please see our disclosure policy.
Do you ever get disappointed with yourself and how you handle your life as mom? How do you escape the funk?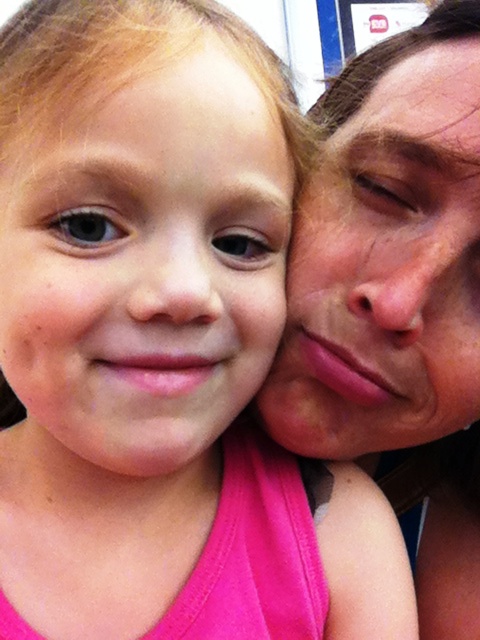 I have a loser meter. My loser meter is that internal mechanism that tells me how much I am failing at my job as a mom and homemaker.
My husband didn't know this until quite recently. Since I tend to be an overachiever, he thought I had it all together, but no. I don't.
On days when the house is mostly picked up and I feel on top of my game, the loser meter ranks pretty low. On other days, when things haven't gone my way, when my mojo has flown away, when I just haven't done what I think I should have done, my loser meter beeps in a sad, incessant, Eeyore kind of way.
I feel like a loser sometimes.
(Please know that this post is not intended to address or minimize issues of true depression. If yours is a feeling that doesn't seem to go away, please seek professional help.)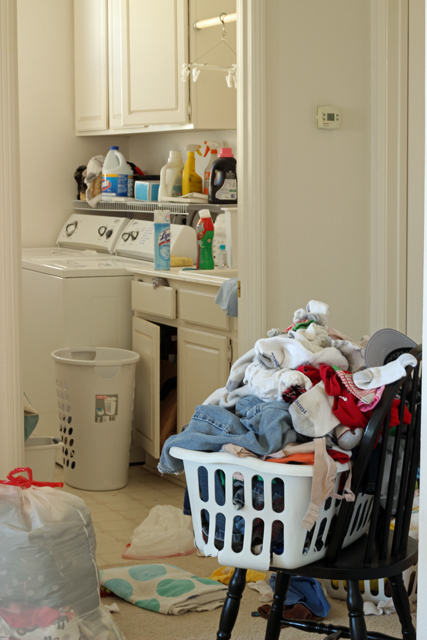 I have these expectations of me.
I don't often meet these expectations. And that really stinks. It sends my loser meter off the charts.
But, I'm getting on in age and working on that whole maturity thing. That means I need to buck up and deal with the feelings that bring me down as well as adjusting my expectations.
Realizing that I even had a loser meter — and communicating it to my husband — was a good step.
Combatting it is another. Here's what I'm doing when my inner voice tells me I'm not doing this motherhood thing very well:
1. Tell someone.
I need my husband to know I sometimes feel this way. And he needs to know.
If he knows, he will put in extra effort to talk with me and help me make sense of what is right or wrong about my thinking. To be alone with my thoughts is a recipe for disaster.
To tell my friends gets me another woman's perspective as well as emotional or physical help. We all need a friend when we hurt.
Bringing my husband or a friend into my troubles is also an invitation for them to pray for me.
2. Pray.
Speaking of which, I need to pray. God already knows how I feel and that I need help. I have the opportunity to turn to him and submit to His guidance.
Praying and asking for direction, motivation, and energy is a step in the right direction. I will have eyes to see my situation clearly and will have hope for change.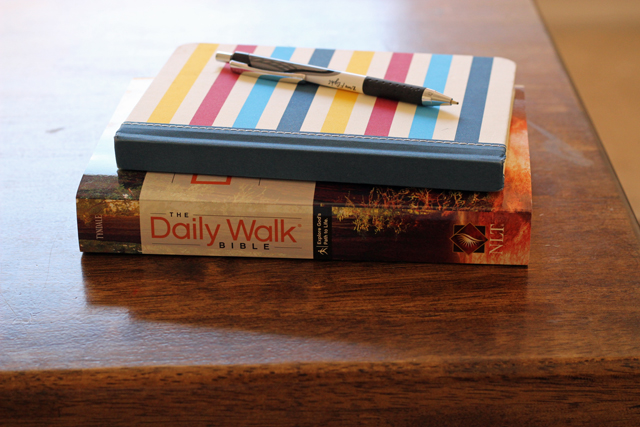 3. Get perspective.
What am I doing right? Where are my strengths? What is the bright side? What is the truth?
These are the questions I need to ask myself. All too often we can start down a path of feeling discouraged and all we can see is the negative.
We need to be honest with ourselves and look for what is true. I'm not a loser. But, I could do better in certain areas.
Last night I went to a friend's house to talk about homeschool curriculum with other moms. I went home very impressed with them and very humbled by my own doings in comparison.
The fact is that I haven't been the teacher I want to be. That I need to be. That I know I can be.
I'm not feeling bad about comparisons, but by what's true. I could do better. And I will.
4. Change the things that truly need to change.
Some things do need improvement. They always do. And sometimes you need to exert yourself.
Once upon a time my focus was solely on my homeschool and our home. Over time, we've worked more things into the mix of our family life. Consequently, I dropped my standards in those two areas. Time to make some changes!
5. Give myself grace.
I will never be the perfect mother. And that is totally okay. Totally. There's a difference between slacking off and giving yourself grace. We need discernment to know which we're doing.
That's where talking with others, praying, reminding ourselves of the truth, and trying to make changes come in. After looking to those things, what's left just needs to be forgiven.
Let's be gentle on ourselves and move on.
How do YOU deal when you're disappointed in yourself?
I'm not the only one who feels like this sometimes, right? What do YOU do to get yourself on the right track? How can we pray for you?