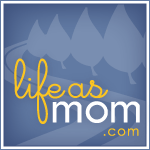 The new year is under way. Goals are being set. The daily grind starts rolling tomorrow.
One thing that I would love from you is your feedback. How can I and the writers here at Life as Mom serve you best? We want to serve you, to encourage you, to help you know that you are not alone.
Do you have a minute to leave a comment? If you do, I would be so honored if you would do so, and let us know what types of posts, printables, and content HELP YOU MOST in your life as Mom.
Our time is limited, as is yours. So let's prioritize! Help us help you!
What do you want most out of Life as Mom?
Thanks for taking the time to give us feedback!