What Our School Looks Like
We are a participant in the Amazon Services LLC Associates Program, an affiliate advertising program designed to provide a means for us to earn fees by linking to Amazon.com and affiliated sites. We participate in other affiliate programs as well. For more details, please see our disclosure policy.
A round-up of homeschool curriculum choices.
We are currently a few weeks into the school year. We're just starting to get into a groove. Thankfully, that groove is making its mark now before we add hockeyx3 and sciencex2 into the mix. Oy!
I confess, I had to create an hour-by-hour schedule for the school day so that I can make sure each kid gets what he needs. I hate scheduling, but this is working for now. Trying to manage without it was just a recipe for disaster.
A Curricula Round-Up
Over the past few months, I've been sharing my "picks" for homeschooling. I'm still learning what works and what doesn't. We've found some absolute gems over the years, and we're still exploring other curriculum each year as well.
Here's the low-down in case you missed the series.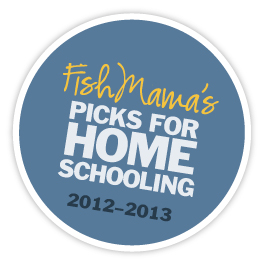 Don't forget that there are several "homeschoolish" giveaways this week that you won't want to miss!
The giveaways are open until Friday night.
I hope you have a great year, no matter what kind of school you do in your family!