Not crazy about the curricula at your child's school? Life as MOM contributor Jessie Leigh has some great ideas about what you can do when that is the case.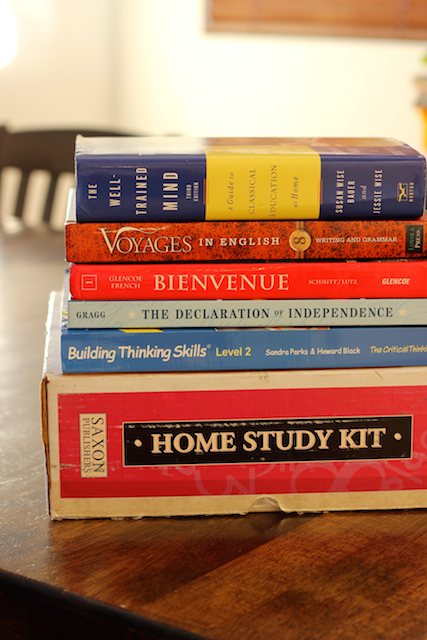 One of the things that goes along with choosing a public education is being at the mercy of the curriculum they choose. Are there ways to sometimes influence that decision? Sure. Being on the school board, working in the school, or even being very active within the PTO/PTA (those are the same thing– it just varies what they're called from region to region) can help you have a little bit of a voice.
At the end of the day, though, as the parent? You don't choose the curriculum. Sometimes it's the district. Sometimes it's the state. Sometimes it's the federal government. Depending on what's going on at any given time, different sectors have more say and pull. And, depending on the individual and situation, some of those influences are less desirable than others.
It is highly likely that, at some point in the course of your child's education, you will come up against a curriculum that doesn't sit well with you. Honestly? I've come up against a couple of them already and my oldest is only in third grade. It can be frustrating.
I find that people tend to do one of two things in this situation. They're either completely oblivious to what's happening in the classroom and blindly accept the curriculum or they complain bitterly over all the things wrong with it.
Honestly, those are the easy things to do.
Neither is often particularly productive, however. Accepting things without question is not in the best interests of our children; just because we choose a public education doesn't mean we have no opinion about it. On the other hand, airing all your grievances might not mean squat– after all, the district likely spent a good long time choosing that curriculum and ordering all the supplies. The odds they'll change on a dime and abandon it easily are slim.
I'd like to offer a few other ideas of what to do when you don't like the curriculum.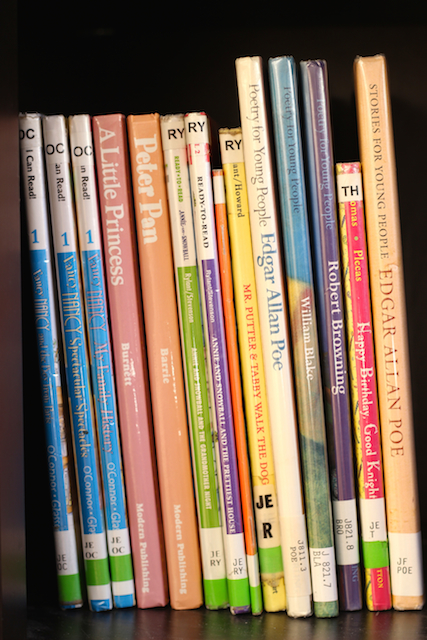 Focus on the positives.
Every curriculum– every single one of them– has strengths. They might not be abundant and they might not be your top priorities, but it's important that you acknowledge that they do exist. Has the monotonous math drilling proved effective for teaching basic facts? Is the new reading plan producing desired test results? These things do matter, even if they're not critical to YOU. Take the time to look for the good parts.
Realize children learn in different ways.
Can I be honest with you? I hate Saxon Math. Hate it. I find it maddeningly boring and not at all representative of the application of math in real life. My oldest child, too, finds it tiresome. He much preferred the Everyday Math program which is loathed by parents and educators everywhere.
Here's what he– and I– need to accept: children learn in different ways. It turns out that Everyday Math's convoluted, spiraling style did not work for the majority of students. Saxon Math is much more straight-forward and most parents seem to like it. So, it's what almost all of our classes use. And I've learned to be okay with that.
Bridge the gaps.
Our first grade reading program frustrated me, too. I was so disappointed with the books they had the children reading– no great stories or literature, just contrived little tales that sought to meet a specific linguistic goal. Yawn…
Rather than spend too much time getting angry about it, we spent abundant time in the library, introducing our children to lots of wonderful books. You needn't feel limited to only exposing your kids to what the school teaches. Feel free to supplement! Creating a solid partnership is only going to help your children have an even more well-rounded education.
Remember– teachers matter more than curricula.
I'm known around here for pointing out that excellent teachers don't cease being excellent teachers when given a sub-par curriculum to teach. They really don't. Does it make their jobs harder? Sure. And that stinks. But it doesn't change the fact that they're fantastic at their jobs and can still find wonderful ways to apply the materials with our children. Focus more on finding a great teacher fit and less on worrying about the curriculum.
Have you come up against a curriculum you didn't like? How did you handle it?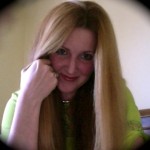 – A mother of three, including a 24 week preemie, JessieLeigh is a determined advocate for even the tiniest of babies. She can be found celebrating life's (sometimes unexpected) miracles and blessings at Parenting Miracles.
You can read all of Jessie Leigh's posts for Life as MOM here.
Need resources to bridge the gap in your child's learning?