What to Do with a Lot of Money
We are a participant in the Amazon Services LLC Associates Program, an affiliate advertising program designed to provide a means for us to earn fees by linking to Amazon.com and affiliated sites. We participate in other affiliate programs as well. For more details, please see our disclosure policy.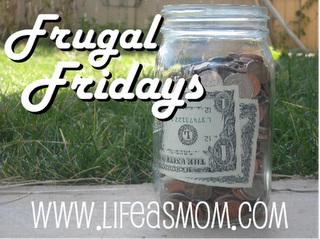 The following is a guest post from The Happy Housewife:
While many of us only dream of ending up with an extra thousand dollars or more, for some it is a reality. It could be a tax return, inheritance, gift, or a bonus. No matter the source, this money can be a blessing or a curse if spent unwisely.
If you find yourself in this situation, congratulations. Now let's get down to business.
Here are some things to consider:
Do you have an emergency fund?
If you don't have any savings this money can fund your emergency fund. Dave Ramsey recommends starting with $1000 if you have consumer debt to pay off. This small savings will keep you from charging the next emergency when it occurs.
Do you have debt?
If you have some savings, use this extra money to pay down a credit card or car loan. Being able to throw a large chunk of money at your debt helps knock it out quicker. You will be surprised how quickly you can pay it off when you get a head start.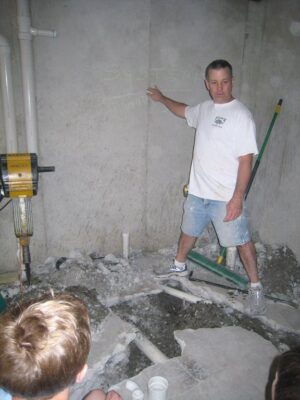 Do you have any looming projects or repairs?
One of the tough things about being broke is that it is hard to dig yourself out of the hole. When things are bad, little problems become big problems because you don't have the money to fix them. The little car repair becomes an engine overhaul because you couldn't afford the $50 part a few months ago. The leaky roof becomes a huge remodeling job because you couldn't afford to patch it.
If you have any looming projects or things that need to be repaired, use this money to take care of it. Maintaining things around the house is almost always less expensive than waiting until they are really broken.
You can also use this money to invest in your home. If installing a new water heater or thermostat will end up saving you money over time, spend now and save more later.
Do you drive a beater?
My husband drives a $500 eighteen year-old car. It's running great now, but eventually we'll need to replace it. If you are driving an older vehicle, use this money to start a car fund. Add a little bit of money to it every month and when your old car takes its final drive you'll be able to replace it without going into debt.
Do you have children?
College is expensive and if you are planning on helping your children with college tuition use this money to invest in a college savings account. Depending on your situation you'll want to look into 529 plans, Coverdell Education Savings Accounts, or Uniform Transfers to Minors Act.
Are you over 40?
If you are over 40 years old and don't have much saved for retirement, this money could jump start your IRA. I'm not counting on Social Security to be around when I retire, so saving for retirement is a top priority.

Do you have a mortgage?
A one time principle payment saves money on interest and shortens your loan. If you are upside down on your mortgage or behind on payments, this money can help you catch up and possibly allow you to ride out this real estate mess.
Do you need a vacation?
If you've been working hard at paying down debt and saving for years, it's okay to take a little bit of the money and splurge! It could be a fancy dinner for the family or a night away from home. Don't feel guilty about blowing a little bit of the money. Even in the earliest stages of Dave Ramsey's debt snowball he recommends giving each person "blow money" every month to spend however they want. You don't have to blow all the money, but spending a little on something fun is okay.
Give it away.
You might be in a position where you don't need any extra money. Consider blessing another family or organization with this money. I can assure you, you will be blessed much more than the recipient of the gift.
What would YOU do with an extra thousand dollars?
— Toni is a military spouse and stay at (home)schooling mom to seven super kids. You can find her writing about all things domestic at TheHappyHousewife.com.