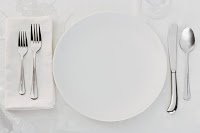 Getting back into the swing of things around here. It's wierd to be cooking after a week or so of McDonalds, In-N-Out Burger, and Starbucks. "Vacation" is over.
FishPapa asked, "What vacation?"
Yeah.
Anyway, since we have no condiments and few staples, meals will be pretty simple until I can ramp up a little on my pantry. Check out this post to see my take on California groceries as well as great feedback from readers.
Here's what we'll be eating this week:
Breakfasts
cereal
waffles
pancakes
banana-chocolate chip muffins and fruit
eggs and toast
cinnamon rolls
oatmeal
Lunches
PB&J
Chicken nuggets, biscuits, veggies, and ranch dip
Italian sandwiches
Buttered noodles
Sauerkraut and Spareribs
leftovers
Dinners
Pork roast and taters
Beans and rice
Beef enchiladas
Macaroni Grill Chicken Kit (came free in the mail! Just add chicken. Will report back.)
Homemade Pizza
Chicken Soft Tacos
Bean and Meat Burritos
For more meal-planning inspiration, visit I'm an Organizing Junkie every Monday.