What will you do with your money?
We are a participant in the Amazon Services LLC Associates Program, an affiliate advertising program designed to provide a means for us to earn fees by linking to Amazon.com and affiliated sites. We participate in other affiliate programs as well. For more details, please see our disclosure policy.
The start of a new year is a great time to tell your money where to go. Have you made some financial goals for the year?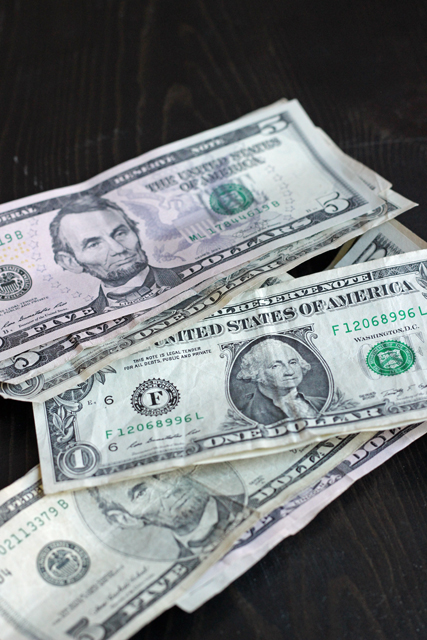 If you haven't had a money meeting yet this year, don't feel bad. Ours didn't happen until this week. I'm the Keeper of the Quicken and I just had too many other things on my plate.
However, I know from experience that keeping good books and talking about it with your spouse is the key to good spending habits and being able to save toward your goals. Last year we reached two of our main financial goals:
1. We took our family to France for a month and paid for it in cash.
2. We sold our money pit of a rental house, even though we had to pay several thousands of dollars in cash to meet the loan.
Thanks be to God, we are in a different place than we were 7 years ago when we woke up and smelled the debt. I never thought we'd be able to do those things.
And we probably wouldn't have, if we hadn't made some goals.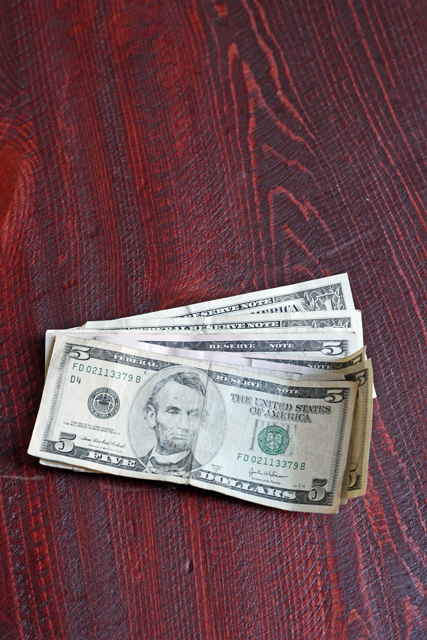 Here are my hopes for our money this year:
Simpler finances
It takes me a good hour or two every month to do the books. I'd really like to simplify this and make money communication easier between me and FishPapa. I read this article which has me considering moving to a digital envelope system. My hope to return to physical envelopes last year kind of fizzled.
Do you have experience with digital envelopes? I'm so curious if that would work for us.
Increased giving
I think it would be good for us to increase our charitable giving. There are so many needs in this world. This isn't an area I excel in, so I'd like to get better.
A replacement/third car fund
With two teenagers and a third on the way, it's not too long before a third car will be helpful — if the ones we have can hold strong. We just replaced batteries in both, so here's hoping. Batteries aren't cheap anymore, did you know that? Goodness!
College funding
Yes, we are late to the game on this one, but you know what? It took us 35 and 44 years to figure out the no-debt thing. I think we're doing pretty good. Better late than never, right?
Theoretically, we don't need to invest as much each month for the littles as we do for the bigguns. We just need to crunch the numbers and start chipping away.
Travel
We are hoping to take the FishFam to Hawaii sometime this year. Travel was really good for us, and we're ready to go again. We also have our eyes on a return trip to Europe in 2016.
I've got my eyes on airline deals; we're trying to narrow down which island and all that jazz.
Healthier groceries
Currently our budget is $1000 a month to feed eight even though the USDA Food Costs say it should be about $1200. I'd like to increase the quality of what we eat, but prices are still skyrocketing. A new law about egg labeling has jumped the price of eggs here by $1/dozen.
So, that's what I'm thinking about this year.
What are your financial goals for the year?