What You Expect from Christmas Versus What Will Really Happen May Surprise You
We are a participant in the Amazon Services LLC Associates Program, an affiliate advertising program designed to provide a means for us to earn fees by linking to Amazon.com and affiliated sites. We participate in other affiliate programs as well. For more details, please see our disclosure policy.
Parenting is full of all kinds of surprises, particularly at Christmas. However, when things diverge to something different than you plan, good things can happen.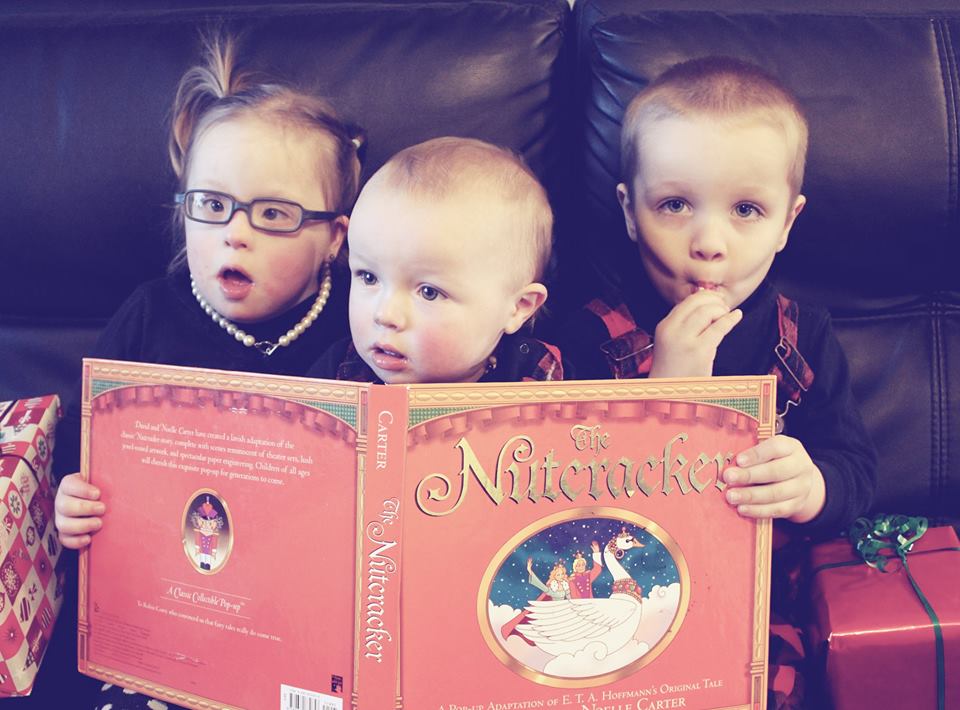 The hardest time of year for me to rein back my parenting expectations is undoubtedly Christmas. I picture sweet children all in matching Christmas pajamas, sitting around a lit tree and listening wide-eyed to the Christmas story from Papa. I picture excitement as they unwrap their gifts.
I picture them eagerly helping decorate Christmas cookies. I picture them wrapping sweet arms around me, holding me tight as we listen to the Christmas program together in silence.
But then when the stomach bug hits hard, or strep throat wipes out the family, or too many missed naptimes add up to Toddler Terrors who knock over Christmas tress and eat all the cookies which upgrades them from Terrors to Monsters- I get frustrated. This isn't how I imagined it! This isn't how it was supposed to go!
Parenting expectations versus reality? This has been a hard lesson for me to learn- especially around Christmas.
But I have learned to let it go. (Try to say that without singing it. I dare you.)
Let go of my dreams of "shoulds" and accept with open arms my reality, which I found comes with a sweetness all its own.
Last week on Thanksgiving night, I found myself kneeling next to my three year old's bed. His fever was high, and his stomach was upset. I wiped his forehead with a cool cloth, held his hand, and then lay down next to him. My usually energetic boy who is usually too busy for even a hug clung to me. He needed me, and in that moment of his desperation, I found something to be thankful for.
Even though our trip had been cancelled. Even though he was throwing up all during the meal that I worked so hard to make anyway. That sweet evening caring for him was such a blessing to me in a way I can't even express.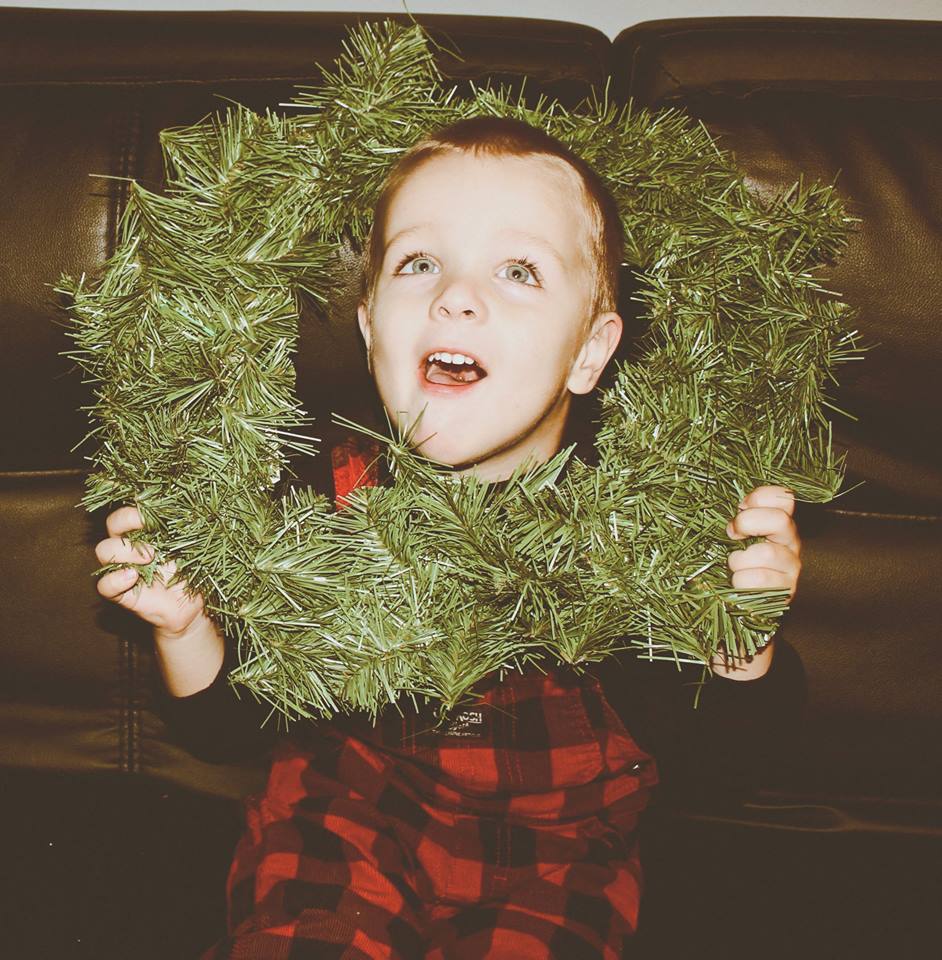 I often think about the holiday season and our expectations for it inside the picture of the celebration of Christ's birth. Certainly I can celebrate next to a sick child's bed. Certainly the season is not ruined when I have 1,000 new things to parent through. Certainly when things fall apart, my heart can be directed that much more clearly to my Savior's birth and why he came.
I can focus on his selfless sacrifice — becoming a man and taking on the sins of the world.
I often think of Mary giving birth in a stable. I bet her expectation was far different than that reality. I think of how uncomfortable that floor must have been- lots of sticky straw perhaps- everything covered in dirt- no sanitized bed, lit candles, or soothing music.
I bet she had to adjust her dreams to accept the sweetness of her reality, and I can't help but wonder what the Christmas story would have been like if such a memorable twist hadn't been added.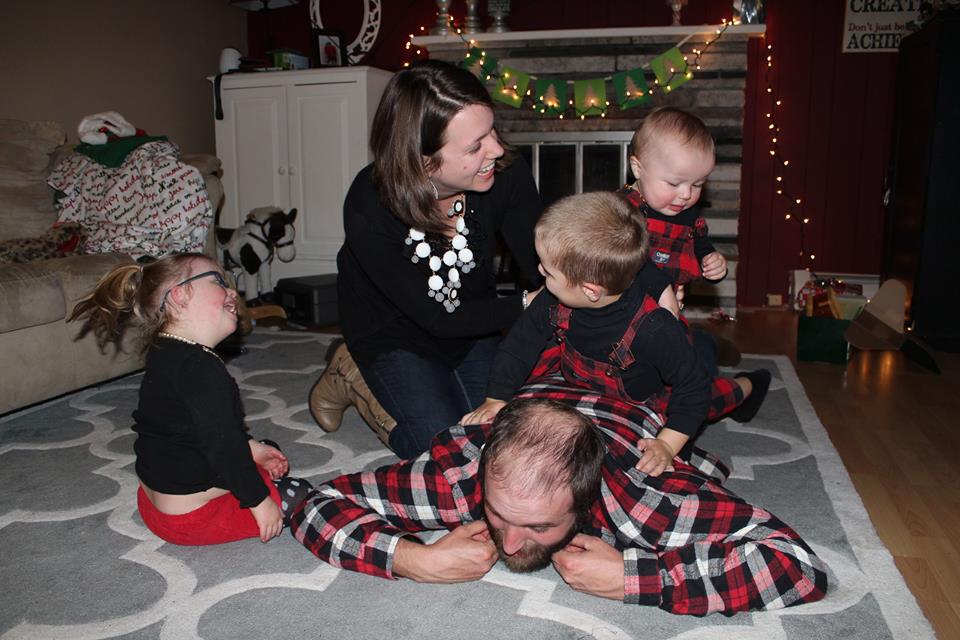 I think it's the memorable twists that truly make our stories sing with praise.
It's through the twists that we learn to trust in a new way.
Other Posts by Deanna:
Deanna is passionate about special needs advocacy and new motherhood- two things that go hand in hand for her right now. Three kids four and under, the oldest of which has Down syndrome- keeps her quite busy. But there's always enough time left at the end of the day to write all about the insanity at her blogEverything and Nothing from Essex. And to laugh- always, always there is time to laugh.
Technically labeled a "special" mother, Deanna really finds nothing special about herself. Truly, special needs parenting is just about taking it one day at a time- enjoying the highs, sloughing through the lows, and stumbling through the mundane while drinking too much coffee. Read all of Deanna's posts here.
What memorable twists have your Christmases taken?