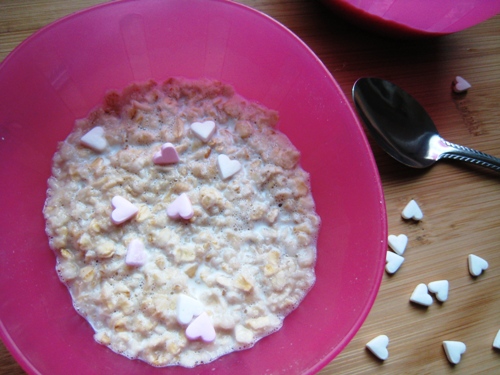 Last week I talked about the basics of meal planning. You have to have a plan or you will get fat on Big Macs or waste money and gas running to StuffMart everyday. This is not the road to Joyful Motherhood. Spending a few minutes thinking through your week and glancing at what's already in your pantry will not only make your grocery shopping time more efficient, but it will help dinnertime go much more smoothly.
As I sought to plan out this week's menus, I found that I had very little in the way of main dish/protein items. I had lots of rice and vegetables in stock, but like I've said before,
my boys are carnivores
. So, a quick perusal of the sale ads showed me that hot dogs, brats, and chicken legs would be a good thing to feature on the FishFam Table this week.
Here's my plan for the week:
Breakfasts:
blueberry coffeecake
oatmeal and carmelized apples
eggs, toast, and hashbrowns
Indiana Jones cereal — if I can find it! (We have a special 4 yo bday to celebrate!)
Scones and pineapple-blueberry smoothies
Waffles
Pancakes
Lunches:
lunch out after church
turkey bagel sandwiches, veggies and dip
PB and J and fruit
Lunchables, fruit, juice (We have a special 4 yo bday to celebrate!)
beans and rice
popcorn chicken, fruit, cheese
hot dogs and brats, pasta salad, fruit, veggies
Dinners:
Chicken Taquitos, Salad, Beans and Rice
Hamburgers, Veggies and Dip
Corn Dogs, French Fries, Caesar Salad, Bday cake (We have a special 4 yo bday to celebrate!)
Paso Mom Tacos
Pasta with Red sauce, Salad, Bread
Baked Chicken Legs, Potatoes, Veg, Salad