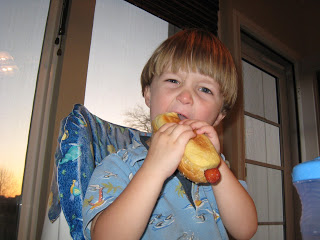 Since we've been gone all weekend, it will probably take me a week to recover and catch up on my laundry and sleep. Thankfully, I bought ahead in terms of groceries. I am not desperate to do a big grocery trip. Instead, we'll stock up on milk and produce and enjoy some simple meals this week:
Breakfasts
breakfast with Grammy and G'pa Lee
cereal and fruit
eggs and toast
cranberry muffins and smoothies
waffles
pancakes
Lunches
lunch with Grampa Jack
snacky lunch
tuna sandwiches, fruit, veggies
hot dogs, veggies and dip
pasta salad
quesadillas, salsa and sour cream
lunch out after church
Dinners
Fast food on the way home from Santa Barbara
Beans and Rice
Tacos/Burritos
Pasta with Red Sauce and Italian Sausages, Salad
Pizza and Salad
Sliders
Father's Day Dinner – Lasagna, Garlic Bread, and Caesar Salad
What's cooking at your house this week? For more meal planning inspiration, visit I'm an Organizing Junkie.