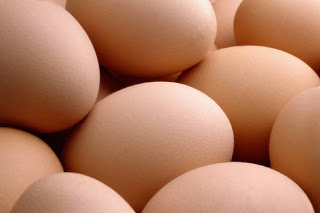 Today it's scrambled eggs and toast day. Simple, hot, and filling.
But, if you're interested in one of our favorite ways to do oatmeal around here, check out my guest post over at Food with Kid Appeal.
Jenna's got a great site going where she focuses on preparing healthy food that kids will like. She's got lots of tricks up her sleeve for making things nutritious and delicious.