Here's what's in store at Life as MOM this year.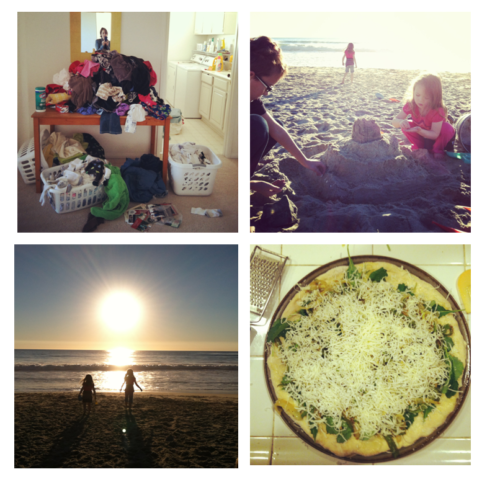 The "life as MOM" is characterized huge laundry piles, messy-yet-creative sand castles, cooking food your kids probably won't like, and beautiful moments all wrapped into one. Usually we find all these things in one single day. I did just Friday!
Over the years I've tried to weave those experiences into what you get to read here at Life as MOM — the blog. This year is no different.
While the New Year kind of took me by surprise, I have been thinking a little about what to share in this space and how to meet you all with encouragement, humor, and a healthy dose of reality.
That's what I hope you'll find here in 2013. 
Some of you may have wondered what happened to Ultimate Recipe Swap yesterday. I meant to write this post sooner, but time — and a crazy inbox of email — got in my way. So here we are:
Life as MOM (the blog) in 2013
I (or one of my contributing writers) will be coming at you daily with substantive posts to help you in the every day, addressing a variety of topics, including, but not limited to:
home improvements
technology and photography
I'll also be posting several regular series throughout the year.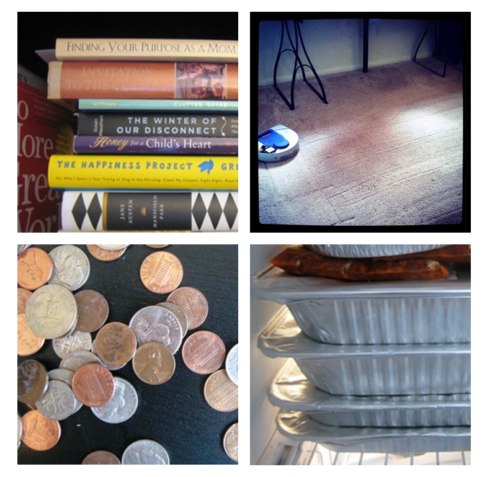 Frugal Friday
Frugality, and specifically, living within one's means is a cause I am passion about. Get me started and I'll have a hard time stopping. We'll continue Frugal Friday on a weekly basis. I'm not quite sure if I'll post a link-up or keep to comment format like I did today. Still thinking that one through. If you have an opinion either way, let me know.
Food, glorious food
You know me: I eat to live and live to eat. I love to chat about food.
Freezer Cooking Days
Make-ahead and freeze meals have been a life saver for me over the years. I wrote the book on it. 😉 I KNOW you will benefit from them as well if you aren't already. We'll continue Freezer Cooking Days during the first week of the month.
Ultimate Recipe Swap
However, I found that a weekly Ultimate Recipe Swap was feeling burdensome. After much thought and discussion with others, I've decided to feature URS on a monthly instead of weekly basis. So, come on the 2nd Thursday of the month — because I'm so precise — and be ready to share a favorite recipe. The new schedule is here.
Eat Well, Spend Less
We'll be continuing the Eat Well, Spend Less series throughout the coming months, sharing seasonal ideas on how to keep costs low and  still enjoy great food. Stay tuned for the next installation.
Meal Planning
"What's there to eat?" is probably one of the most common questions a mom hears in a day. We'll be addressing different ways you can streamline this habit and make it work better for you in the new year.
(If you haven't already, browse the Meal Planning 101 series I started last fall.)
Zone Defense
Last year we tackled clutter by going room-by-room throughout the house, cleaning, organizing, and setting things to rights. We'll go on Zone Defense again this year. If your house is anything like mine, it needs it.
Booking It
While I'm not assigning reading as I did the last year or two, I'm still really excited to be Booking It.
This time, I've got partners in the endeavor! Anne and Carrie will be co-hosting our Booking It chats with me on the last Monday of the month.
In a few days I'll be sharing our brainstorming list of books to maybe read this year. Get your lists ready to share so we can find some good reads together this year.
DIY on a Dime
The DIY on a Dime: Great Gifts series was quite popular last month. And quite fun to do, actually. So, I'll be tackling several small series in the same vein throughout the year. Be on the watch for DIY Valentines in a few weeks.
Here's to a great year! Thanks for reading. It's nice to know I'm not talking to myself. 😉