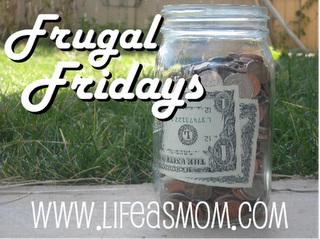 This week is all about getting good habits going.
But sometimes we need to acknowledging bad habits in order to change and grow. When it comes to bad money habits….. whooeeee…. I've had more than a few over the years.
One that still holds over, though, is that I can sometimes get so focused on money issues: saving, spending, and clipping coupons, that I can forget that people are more important than things.
People are more important than things.
And an extrapolation of that is that relationships are more important than money. And sometimes that's hard for us to see. Thankfully, I have a husband who reminds me when I'm getting too tight fisted. And, he's said the hard things when I've gone overboard. Thankfully, I have a man who keeps me from turning into a regular old Scrooge.
Some things that are helping me break this habit?
Budgeting for things so that I can feel free to spend in a certain category.
Remembering how important people are.
What's YOUR bad money habit?
Got some ideas for breaking it?
Let's talk in the comments. And feel free to share your money saving ideas as well.