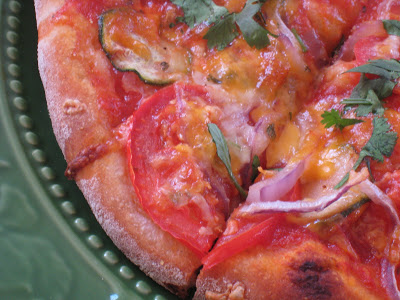 For some bizarre reason, when tummies are rumbling it seems like the whole house is in disarray, kids are whining, and parents can't think straight. Sound familiar? One way to combat this is to have a meal plan. It doesn't have to be elaborate, but it's a blueprint for your week, meant to give you direction and to help get food on the table. If you don't already make a habit of meal planning, I suggest you make some baby steps to start.
How to Plan a Meal
explains the basics of what I do each week to give our eating experiences some direction so that I'm not pulling my hair out when five o'clock rolls around.
In about five minutes this morning, I was able to come up with seven dinners to serve this week, mainly based on ingredients already in my kitchen. I added a few items to my shopping list later in the week. That five minutes will save me many more as the week progreses.
Here's our culinary future this week:

Lasagna, Garlic Bread, and Salad – the best lasagna recipe I've ever found, by the way
Southwestern Grilled Chicken, Salad, and Rice Pilaf
Beef Quesadillas and Fresh Salsa
Spaghetti and Meatballs
What's on your menu this week?
For inspiration visit Menu Plan Monday with I'm an Organizing Junkie.