BooMama is hosting her annual Christmas Tour of Homes So, I thought what better time to show off our new digs? I had grandiose visions of getting our new-to-us furniture perfectly arranged, pictures hung on the walls, floors sparkling. But, FishPapa had to work this weekend and so I flew solo. My house could tell the story. I guess the messes that I didn't get to do.
I love house tours. It's so fun to see where other people live and to get good ideas for decorating and organizing. I participated years ago during a summer tour, and it was a lot of fun.
Humbling, too.
You see, my house is not one featured on the pages of Better Homes and Gardens. Not until we've lived in it for five years, decided to move, finished all our projects, and made it absolutely beautiful. For someone else.
Yeah, been there, done that. Twice.
My beautiful home is sitting empty in Kansas, waiting for some lucky buyer or renter to give us a call. In the meantime, we have a very nice rental in a very nice neighborhood in a very nice town in Southern California. Don't get me wrong, I am very thankful for this fine roof over my head. Particularly in volatile, economic times.
But as I thought over these unbeautiful sentiments, I realized that what makes it un-beautiful to me is that it hasn't quite felt like home. We've lived here for two and a half months, but it's not home. Yet.
And I realize that it's not about decor or paint jobs or custom improvements. It's about memories, experiences, life.
This isn't the house where I've brought home my babies from the hospital. I haven't welcomed big groups of friends for parties or summer playdays. This isn't where we've watched years pass and children grow.
But, getting ready for Christmas has made this house a little more "like home." Because of the memories.
There are the stockings, of course. You know about those. And looking at them brings up a heartswell of memories and warm, fuzzy feelings in me. I hope my kids will feel that same way thirty years from now.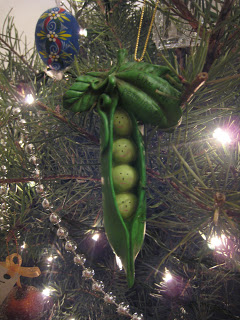 There are special ornaments, like this one to commemorate the year we added the fourth little pea to our pod.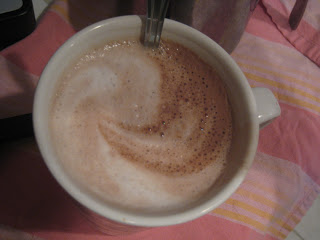 There's the hot mocha that I make every morning on the espresso machine my aunt gave me for Christmas 1994! What a fabulous gift!
There's the FishBoy contest of How Many Sprinkles Can Fit on One Cookie.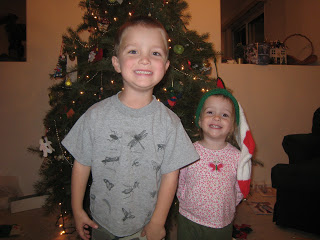 And then there are these guys.
I may not have my boxes unpacked or my furniture arranged in a pleasing way. Heck! My house may not even be clean enough for me to post photos on the web! But, it's home because my sweet ones are here.
Home is where we live. But, more importantly, it's where we love. And there is no place like home.