Why I'm Not Striving for Balance This Summer
We are a participant in the Amazon Services LLC Associates Program, an affiliate advertising program designed to provide a means for us to earn fees by linking to Amazon.com and affiliated sites. We participate in other affiliate programs as well. For more details, please see our disclosure policy.
Wondering how to get it all together this summer? Life as MOM contributor Prerna, offers a much-needed reality check.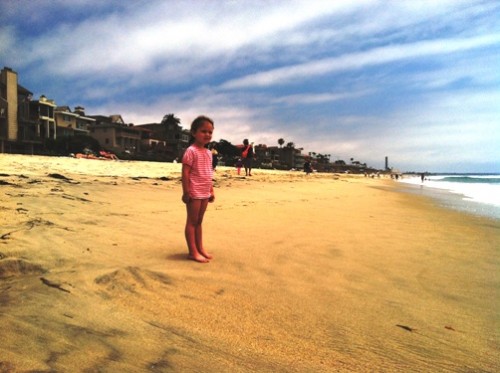 Dictionary.com defines 'balance' as:

Verb
Keep or put (something) in a steady position so that it does not fall
While being balanced is something I pride myself on and lay great emphasis on, during the lazy, heat-filled, summer days, balance is the last thing I'm thinking of. You see, balancing means remaining 'steady' and 'not falling', and that, my dear mama friends, is SO not what an already busy, overwhelmed mama wants to add to her plate.
I want to fall.
I want to falter.
I want to stumble.
Being balanced is the last thing I want to do when my daughter wants to play pretend kitchen with her while I strive to meet deadlines.
Being balanced is the last thing I want to think of when my husband and I want to unwind with Iron Man 3 on DVD while the kitchen sink overflows with dishes.
Being balanced is the last thing I want to have when all I need is a cuppa tea or an afternoon nap while everything else can wait.
You see, "being balanced" puts a lot of undue stress on already stressed out folks, like you and me.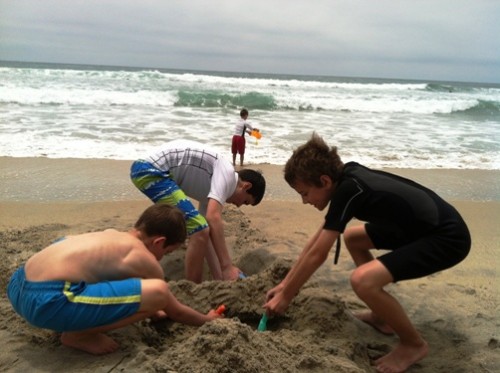 Being balanced means constantly having to stay steady and on track. And that isn't real.
What's real is being able to enjoy the gift.
What's real is being able to blend our different roles together so that we find the calm we need as mamas.
What's real is knowing and accepting you can't do it all but you can still have it all. Yes, I can have the most fun making finger paint with my daughter while I hire help to clean the house.
What's real is valuing what's important, regardless of the season or what society says. For me, that's my family and my relationship with my husband. So, I'm okay with being 'un-balanced' and focus more on them and less on other things, including work.
So, this summer, I'm going to let go of being balanced, and instead, fall into a season of flexibility and fun.
I'll falter when it comes to finishing the laundry as I dig into my resources to create summer activity calendars for our family.
I'll stumble along slowly on finishing a long overdue closet overhaul while spending lazy afternoons reading to Manini, instead.
Yes, I'm not striving for balanced this summer and that feels beautiful!
What does YOUR summer look like?
As 'un-balanced' as mine? Share with me in the comments.
– Prerna Malik is a mom, a wife, a writer and woman who believes in parenting with love, being postively productive, and creating a home that invites you to put your feet up and relax. Check out her free eBooks on organizing and productivity to get literally, hundreds of ideas on how to get organized on a shoestring budget, right now.