Win $100 California Albertsons Gift Card This Contest is Now Closed
We are a participant in the Amazon Services LLC Associates Program, an affiliate advertising program designed to provide a means for us to earn fees by linking to Amazon.com and affiliated sites. We participate in other affiliate programs as well. For more details, please see our disclosure policy.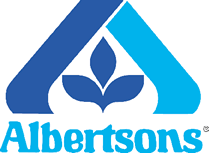 You know what a grocery geek I am. In nine short months since our move to San Diego, I have come to know our local grocery stores like the back of my hand. The employees cringe when they see me and my big black coupon bag approaching.
Just kidding. They love me.
Kidding again.
Anyway…. One of those shops is Albertsons. Me and Albertsons go way back. Because in my former days, like when I was sixteen, I worked for Lucky Stores as a courtesy clerk, aka box girl. Yes, that was my first job ever. See? That's me on my first day of work. Who knew that one day I'd be such a grocery geek?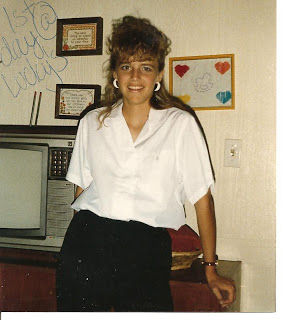 Nice earrings.
Well, a few years later, Albertsons bought Lucky. So you could say that we're sort of related. Sort of.
Although Albertsons does not offer double coupons like its competitors, I regularly shop there because they still offer great sale prices and catalina deals. Last night I got 12 BIG rolls of Charmin for $4.50 a package, after coupons and catalinas. Plus, there was a survey invitation on my receipt that scored me another two bucks. Very cool.
I get the grocery ads in Monday's mail and Albertsons has some sweet deals this coming week. Starting on the 1st, they are offering a 10% off reward when you spend $50 or more in a single transaction. And since this sale covers the 4th, you know there will be some great stock-up-portunities.
Recently, in Southern California, Albertsons began a Big Relief Price Cut (other areas of the country will receive Big Relief cuts in the future). The Big Relief Price Cut lowers prices on thousands of key items by up to 20 percent, including hundreds of products that shoppers purchase most, including staples such as bread, rice, dish detergent and pet food. These are permanent price cuts, not just sales.
In an effort to invite more shoppers to take advantage of this Big Relief, Albertsons is offering a $100 gift card to one LifeasMOM reader. The card will be redeemable only at California Albertsons stores, from Ridgecrest on south to the border. If you don't happen to live in this region, you could always surprise a friend who does by gifting it to her when you win. How cool would that be?!
How can you win? Glad you asked. Because you can get up to three entries.
1. Leave a comment here telling us your first job. (Please include an email contact.)
2. Tweet this giveaway, using @fishmama so that I will see it. Come back here and leave a second comment, telling me you tweeted.
3. Blog about this giveaway, linking to www.LifeasMOM.com and bring the link to your post back here and leave it in a third comment.
I also have another $100 card to giveaway on Good (& Cheap) Eats. So pop over there for another chance to win.
Both giveaways will be open until Saturday midnight PST. Winner to be chosen at random.