This is a week filled with giveaways to celebrate YOU. Check back everyday for a new prize to win! The following giveaway is sponsored by Bob's Red Mill.

THIS GIVEAWAY IS NOW CLOSED. CONGRATS TO THE WINNER: waleska.wilbourne@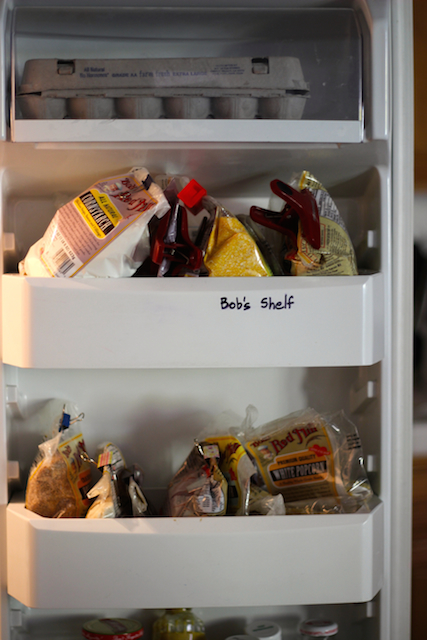 I don't know if you knew this, but Bob has his own shelf at our house. In the fridge.
You see about a year or two ago, as I started to go a little bit au natural in my cooking, I found that I was buying more and more Bob's Red Mill products, either from Sprouts, Walmart or Amazon's Subscribe and Save. Since they are whole grain products, they have the longest shelf life if refrigerated or frozen.
So, I started consolidating the bags in the top shelf of the door. And the bags kinda multiplied. It became Bob's Shelf. I even labeled it so folks would know where to return stuff or where to look for the popcorn or the oats or the rice cereal or the polenta.
Bob's real estate in my fridge has now expanded to two shelves. I guess you can tell we really like these products.
That's why I am so THRILLED to be able to share them with you this week. The lovely folks at Bob's Red Mill, namely Cassidy, a mom of a sweet little guy named Graham, asked me what my favorite things were, and then said they wanted to give them away for my Mother's Day Giveaway. Yay!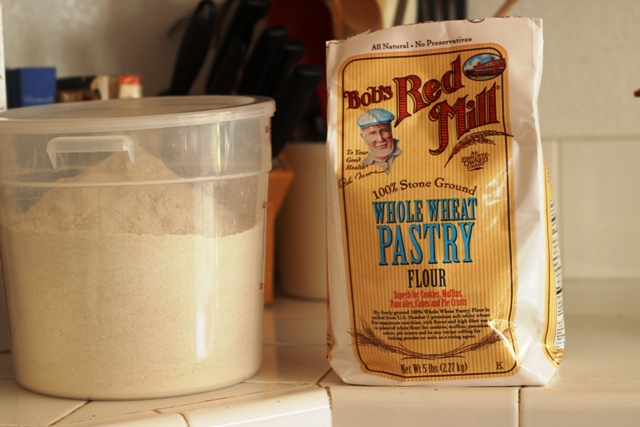 Whole wheat pastry flour is probably one of my top favorites. I'm constantly buying more. I can make full wheat pancakes for my family without it tasting wheaty. Love that!
Here's my list of favorite things:
Win a bundle of goodies from Bob's Red Mill.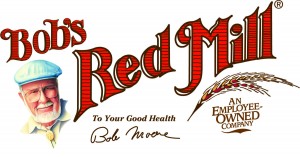 This week Bob's Red Mill is giving away a wonderful prize pack to one Life as MOM reader.
The pack includes all my favorite things. Yay!
To Enter:
Simply complete the information on this form. Please know that the information is only being gathered for the purposes of mailing you your prize in the event that you are chosen as the winner. This information will not be sold, traded, or given away.
This promotion is open until Sunday, May 18, 2014 at 7 pm PST and is limited to US residents, 18 years or older. Friends and family of Jessica Fisher and Life as MOM are ineligible for entry. The winners will be chosen randomly. This post will be updated with the beginning of the winner's email address. The prize for this promotion is provided by and shipped by Bob's Red Mill and/or its representatives. Jessica Fisher and Life as MOM will not be held responsible for unclaimed or undelivered prizes.
Disclosure: I have been compensated for my time spent writing and administering this giveaway. All opinions are my own.