This is a week filled with giveaways to celebrate YOU. Check back everyday for a new prize to win! Today's giveaway is brought to you by the Harvard Common Press.
THIS GIVEAWAY IS NOW CLOSED. CONGRATS TO THE WINNERS: seanjess1@, dkmiata@, amyanderson04@, carrieroer@, Dennisefields83@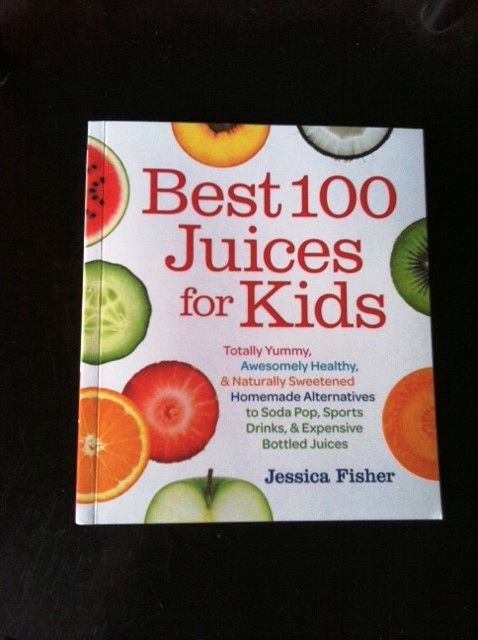 The Juice Book, as we call it at the FishHouse, contains everything you need to know about learning to juice at home, how to help kids like healthier, homemade juices, and how to replace sugar and processed sweeteners with natural things like fruit, honey, and maple. There are several teaching chapters,100+ recipes, and lots of yummy naturally sweet treats to make with and for your kids.
While I've talked about the basics of juicing here on Life as MOM, I've blogged very few of these recipes, like one or two, I think. So, you can know that you're getting the goods when you buy the book. Some of our favorites?
Cactus Coolio
I Yam What I Yam
Oh My Darling Clementine
The Iron Man
Can't Beet This
Strawberry Fields Smoothie
Pink Lemonade Zephyr
Homemade Honey Gingerale
I could go on….
So instead of that, how about I tell you how you can win a copy for yourself.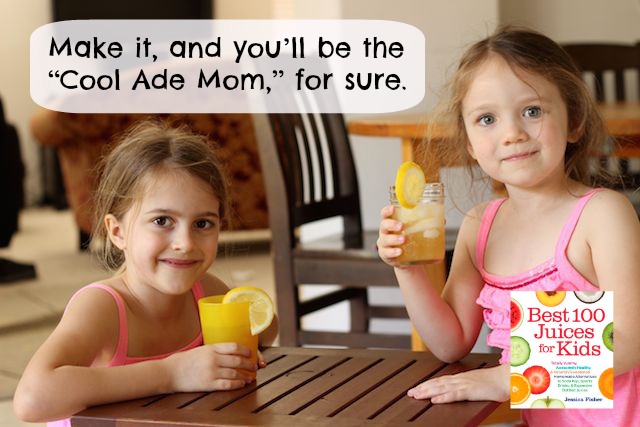 Win a Copy of Best 100 Juices for Kids Cookbook
This week the Harvard Common Press is giving away 5 copies to Life as MOM readers.

To Enter:
Simply complete the information on this form. Please know that the information is only being gathered for the purposes of mailing you your prize in the event that you are chosen as the winner. This information will not be sold, traded, or given away.
This promotion is open until Sunday, May 18, 2014 at 7 pm PST and is limited to US residents, 18 years or older. Friends and family of Jessica Fisher and Life as MOM are ineligible for entry. The winners will be chosen randomly. This post will be updated with the beginning of the winner's email address. The prize for this promotion is provided by and shipped by the Harvard Common Press and/or its representatives. Jessica Fisher and Life as MOM will not be held responsible for unclaimed or undelivered prizes.