Want to bake someone happy? Enter to win a gift cake of cake decorating supplies from Cakes.com. The giveaway is now closed. Congrats to the winner: waleska.wilbourne@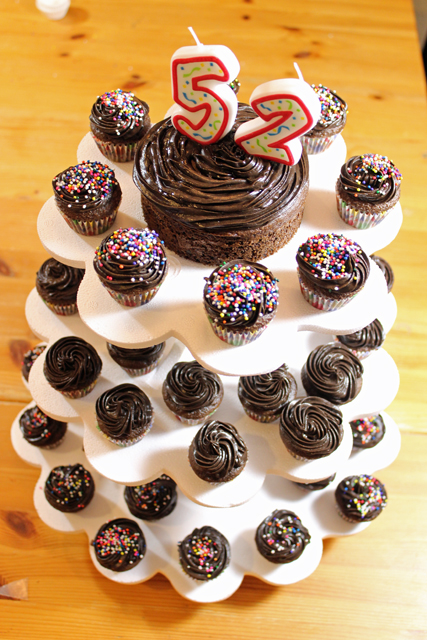 We celebrated my husband's 52nd birthday last night. The man is 52. Yep, I married up. We have a nine-year age difference in case you were wondering. Originally the birthday dinner plan was to go to a fancy-schmancy restaurant that we typically save for birthdays. But, in light of the fact that two boys were nursing sore mouths from having their wisdom teeth pulled, he opted to postpone the fancy dinner for softer foods at home.
Isn't he a great dad?!
All along, however, I had planned to bake him a special cake. It's kind of a family tradition to bake and decorate a fun cake for my peeps. I've covered a lot of territory when it comes to themed birthday cakes. I've made a Hockey Cake, Angry Birds, Merida, and even a Disc Golf cake. Ha!
As the kids have gotten older, they've often opted for Chocolate Cheesecake or Lemon Ice Box Cake instead of a frosted, themed cake. For FishPapa, I decided that it would be fun to play off the 52 years. Since we love cupcakes, particularly those with Chocolate Buttercream Frosting, that's what I settled on.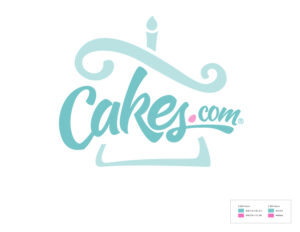 Cakes.com offered me a chance to do a little shopping in their online store. I selected a bunch of cupcake supplies, including a cupcake stand, piping bags, and piping tips. The girls and I had a great time baking yesterday afternoon, but the extra fun cake when it was time to decorate. I used dark cocoa powder in the buttercream. It was pretty darn amazing.
One cake mix made 52 mini cupcakes and two smallish size cakes. It went perfectly with the cupcake stand from Cakes.com.
Right now, you can use the coupon code SAVE20 to get 20% off anything on Cakes.com. They have a huge selection of cake toppers, cake boards, frosting tools, and baking resources.
You can follow Cakes.com on Facebook, Pinterest, and YouTube.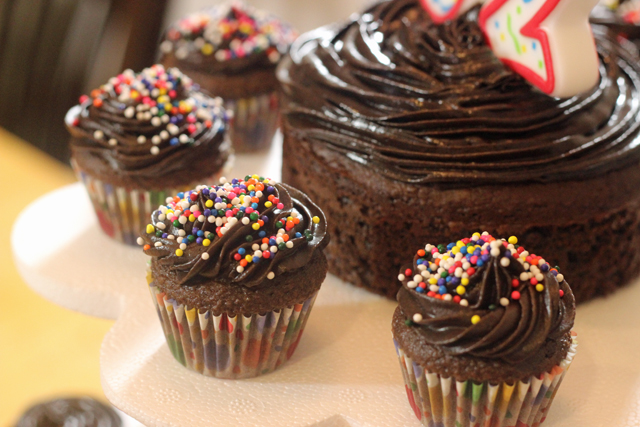 Win a $50 gift pack from Cakes.com
This week Cakes.com is offering a super-duper giveaway prize. One Life as MOM reader will be awarded a $50 gift pack of cake decorating supplies.
To Enter:
Simply complete the information on this form. Please know that the information is only being gathered for the purposes of mailing you your prize in the event that you are chosen as the winner. This information will not be sold, traded, or given away.
This promotion is open until Sunday, February 8, 2015 at 8:00 pm PST and is limited to US residents, 18 years or older. One entry per person. Friends and family of Jessica Fisher and Life as MOM are ineligible for entry. The winners will be chosen randomly. This post will be updated with the beginning of the winner's email address. The prize for this promotion is provided by and shipped by Cakes.com and/or its representatives. Jessica Fisher and Life as MOM will not be held responsible for unclaimed or undelivered prizes.
Disclosure: I have been compensated for my time by Cakes.com and received complimentary product. All opinions are my own.