Budgeting is the practice of telling your money where to go. Not the other way around. Win a membership to Mvelopes to help you do just that.
This giveaway is now closed. Congrats to the winners: bethinking@, pattipeanut@, steeleangiemcc@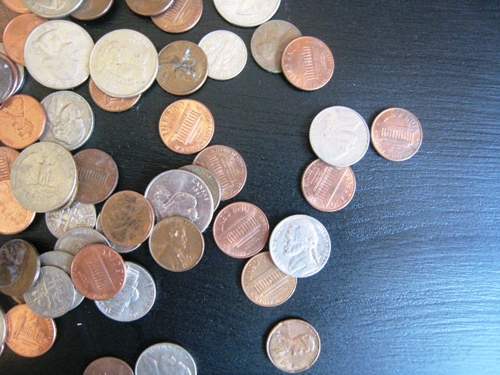 As you might remember, our family paid off $18,000 in debt in 18 months. No, we didn't come into a heap of cash. Neither did we sell off anything big to wipe away the debt. In fact, we moved cross country, had our sixth baby, and experienced several months of unemployment during that time period.
What we did do was budget.
And pray. A lot.
Hubs and I both read The Total Money Makeover by Dave Ramsey. And then we got intense about our spending and our NOT spending. One of the things that I can't stress enough when you want to solve some money troubles is that you should have a budget.
I've written a bunch about the ins and outs of budgeting and paying off debt. Here and here. And on being self-employed and paying off debt, here.
Back in the dark ages of 2007 without iAnything, we used a simple red college lined notebook to track our budget allotments each month and paper envelopes to hold the cash. That worked well for us. I still have the notebook; it's like a treasured heirloom now.
If paper and pencil's not your style, then you might want to give Mvelopes a try. I haven't tested the service myself, but it looks very promising if you prefer an online system.
Mvelopes is an award-winning online family budgeting system that helps you look to the future and manage your spending accordingly. With Mvelopes you can quickly and easily create an online budget, track all your spending, and always know exactly how much you have left to spend. Financial freedom doesn't come from having a large income, instead it comes from managing the money that you earn. Whether you are doing money management for your personal or family budget, Mvelopes will help you achieve financial freedom.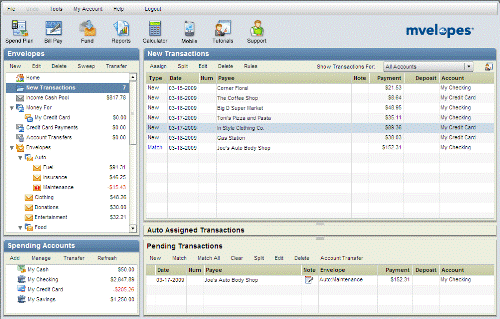 Mvelopes is free to sign up, but there are upgrades and coaching provided to premium members.
This week three Life as MOM readers will each win a premium membership to Mvelopes ($120 value).
To Enter:
Simply complete the information on this form. Please know that the information is only being gathered for the purposes of mailing you your prize in the event that you are chosen as the winner. This information will not be sold, traded, or given away.
This promotion is open until Sunday, September 30, 2012, at 8 pm PST and is limited to US residents, 18 years or older. Friends and family of Jessica Fisher and Life as MOM are ineligible for entry. The winner will be chosen randomly. The prize for this promotion is provided by and shipped by Mvelopes and/or its representatives. This post will be updated with the beginning of the winner's email address. Jessica Fisher and Life as MOM will not be held responsible for unclaimed or undelivered prizes.
Disclosure: I have been compensated for time spent writing and administering this giveaway. All opinions are my own. Please use discretion when sharing financial information with any entity, online or otherwise. I do not have personal experience with this program and cannot vouch for its success.
Got a Frugal Friday post to share?
So as not to confuse us all with too many forms this week, leave your link in the comments section. But, if you want to enter the giveaway, be sure to fill in the above form.