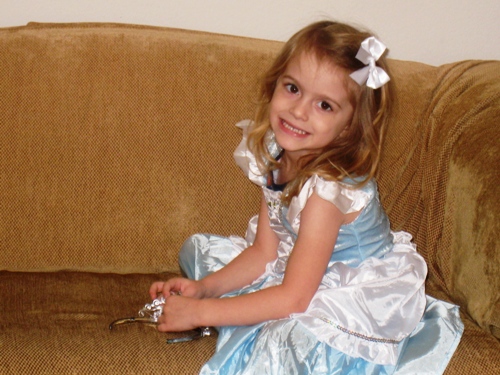 We are big princess fans around here. OK, let me rephrase that. Us three FishChicks are big princess fans.
And maybe FishPapa is, too. A few months ago, he got a book of Disney sheet music so that he could play some of the girls' favorite songs at bedtime. Beauty and the Beast's theme song was in the top ten for weeks.
We've had Rapunzel birthday cakes and watched the film, Tangled, over and over and over again. And the girls have been known to sing Rapunzel's flower song from time to time as I brush their hair. I hope this doesn't mean that I resemble Mother Gothel.
Each night the girls ask to be carried to bed, "princess style," aka in a cradle carry. They are hilarious as they close their eyes and lean back in our arms.
God gave me four boys — but then he gave me two girls. It would seem that I get the best of both worlds.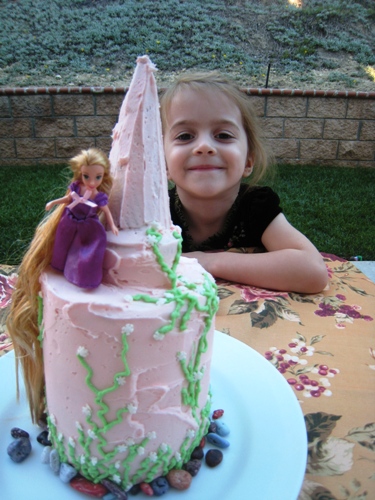 I didn't realize it on recent trips to Disneyland, but Rapunzel does not wear a crown.
Yet.
In early October, Rapunzel will officially be "crowned" the 10th Disney princess — at Kensington Palace, believe it or not. Disney is holding a sweepstakes in which the winner receives an all-expense paid trip to London to be a part of the festivities. I entered. Yes, yes, I did.
How fun would that be?
Win a Rapunzel doll for your little princess.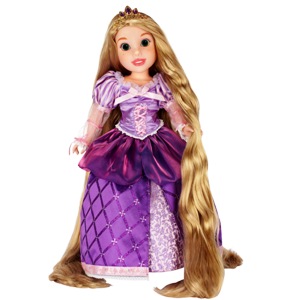 This weekend, Tollytots dolls is sharing the love. Tollytots produces a variety of princess dolls. FishChick2 has one that she loves! (Just be sure to braid her hair right away.)
Three LifeasMOM readers will each win their choice of  a Princess and Me Rapunzel doll (pictured) or a My First Disney Princess Rapunzel doll.
To Enter:

Leave a comment, telling us about your favorite princess (real or imaginary).
Giveaway will be open until Tuesday, August 24th, at 8 pm PST. Winners will be notified via email. Please respond within 48 hours to claim your prize.
THIS GIVEAWAY IS NOW CLOSED. CONGRATS TO THE WINNERS: mcabeem@, Emathew@, markntiff777@
Disclosure: I have not been compensated for this post or received review product. We just like princesses, and I think some of you do, too.