Win a Student Writing Intensive from IEW. This giveaway is now closed. Congrats to the winners: jeepmama258@,
sflakey@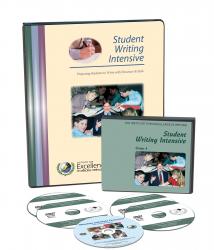 This summer I spent some time breaking down our homeschool curriculum choices. A few weeks ago, I mentioned The Writing Man. That is how Andrew Pudewa, founder of the Institute for Excellence in Writing, is known at our house. My eldest was stunned the first time he watched the videos. He was expecting dry and boring. What he got was humorous and engaging! Yeah for capturing a child's attention. As I said in my post on Teaching Writing to Kids, the Student Writing Intensive has been a wonderful asset to our homeschool. My kids have loved the DVDs and learned much about putting words to paper.
More info on the Student Writing Intensive

Recorded live with Mr. Andrew Pudewa, this four-DVD writing course for students lays a solid foundation of writing skills, based onIEW's Teaching Writing: Structure & Style syllabus.

Over the course of 15–30 weeks, students will learn how to effectively use a wide range of structural models and stylistic techniques in their compositions, as they write on a variety of enjoyable fiction and non-fiction topics.

Included with the student handouts are complete teacher's notes, source texts, assignments, and checklists.

Contains

• Structure & Style Overview DVD for parents and teachers

• Four instructional DVDs for the student

• Three-ring binder with dividers

• Student packet containing scope & sequence, teacher's notes, and student handouts for one student (about 100 pages in all)
I can say nothing but good things about this program.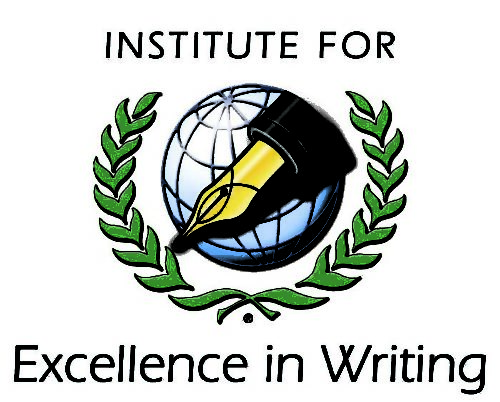 Win a copy of The Student Writing Intensive!
This week two Life as MOM readers will each win a set of the Student Writing Intensive.
To Enter:
Simply complete the information on this form. Please know that the information is only being gathered for the purposes of mailing you your prize in the event that you are chosen as the winner. This information will not be sold, traded, or given away. This promotion is open until Friday, August 31st, at 8 pm PST and is limited to US residents, 18 years or older. Friends and family of Jessica Fisher and Life as MOM are ineligible for entry. The winner will be chosen randomly. The prize for this promotion is provided by and shipped by the Institute for Excellence in Writing and/or its representatives. This post will be updated with the beginning of the winner's email address. Jessica Fisher and Life as MOM will not be held responsible for unclaimed or undelivered prizes.
Disclosure: I have not received any compensation for posting this giveaway. All opinions are my own.