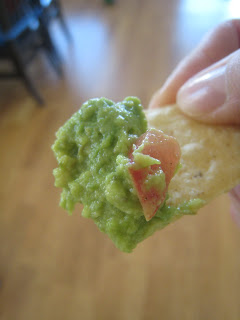 Frito-Lay is embracing Football Season also this year. And as such, they are sponsoring a fun recipe contest here at LifeasMOM.
The Prize:
A Frito-Lay Tailgating Kit (approximate value: $50) equipped with better-for-you Frito-Lay products, a gift card for purchasing your ingredients and a stylish dish to serve your delicious recipes
The Details:
Submit your recipe for a "better than absolute junkfood" appetizer or snack, suitable for munching during a chick flick football game. Anybody can participate, but if you want to win,
your recipe needs to include a Frito Lay product (such as Fritos, Tostitos, Lays).

Share this recipe by linking up at Ultimate Recipe Swap, starting on Wednesday, September 16 and ending on Sunday, September 20th, 4 pm PST.
I'll choose 7 finalists. You get to choose the winner in a poll conducted from Sunday night until Tuesday at 5pm PST. Winner to be announced that evening.
Hope you'll bring something to the Party!