This giveaway is sponsored by Chomps: This giveaway is now closed. Congrats to the winners: cgoode1@, bsanich@, wesdelchic07@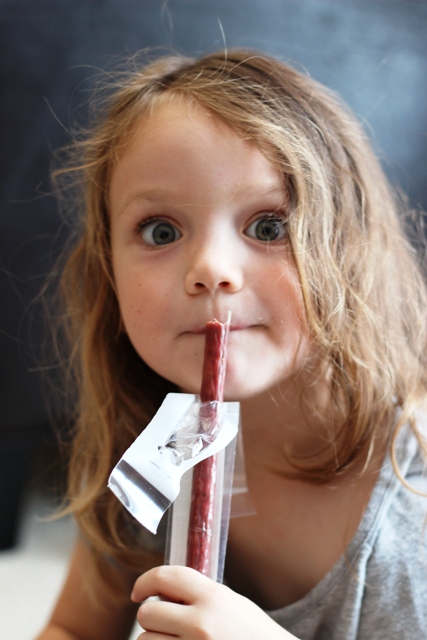 A few months ago, in an effort to get rid of my pesky hip pain, I tried a rigorous elimination diet called a Whole30. You can read about my experience here. In sum, it was good. It was hard, yes, but I felt great by the end of it. At least physically.
Mentally I was tired of reading labels and finding weird ingredients like soy in my tuna fish and sugar in my olives. There are so many "hidden" ingredients, it can really be disconcerting — unless of course you're catching your own tuna fish and curing your own olives.
I am really considering a return to the diet because I really did love how I felt: energetic and bright-eyed and busy-tailed.
In preparation, I want to have an arsenal of foods that I know I can enjoy without worrying about what's in them. Enter Chomps.
Chomps wrote me this summer to tell me about their healthier, grass-fed beef snack sticks. They sent us some samples so we could give them in the FishFam test and they passed with flying colors.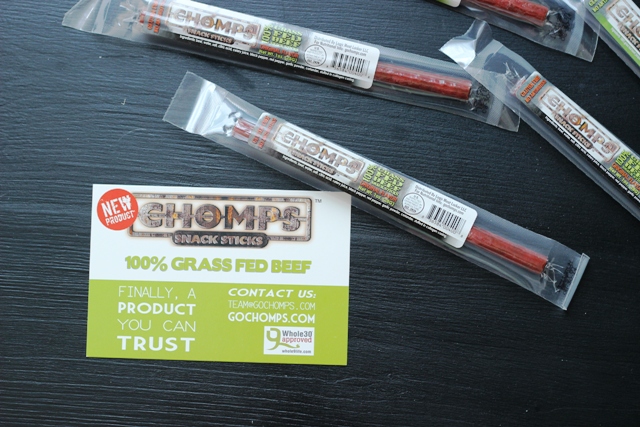 I wish I'd had these back during my Whole 30. Not only are they tasty and healthy, but they're an easily portable, shelf-stable  protein that you can pack for whatever your day holds.
These meat sticks are a bit spicy, like a pepperoni in thin stick form. Think SlimJim gone healthy. They come in Original and Hopping Jalapeno flavors. Chomps are gluten-free, paleo-friendly, all natural, and high in omega 3's, CLA and protein.
I love the ingredients list: beef, water, salt, citric acid, celery juice, black pepper, red pepper, garlic powder, coriander. Yay! No weird things hidden inside!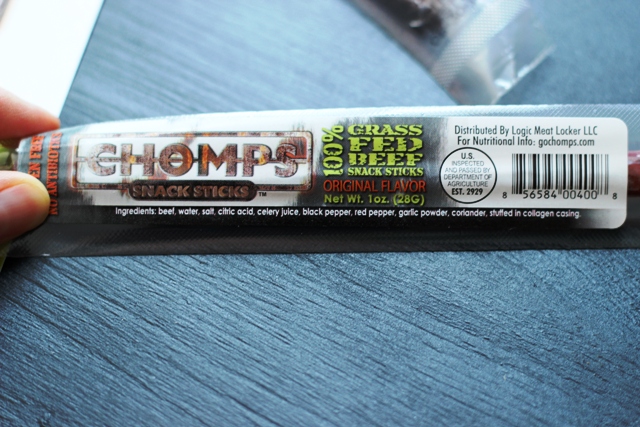 Chomps are currently available via their website. They aren't cheap, but right now you can get 10% off your purchase when you use the code MOM10.
Win some healthy snacks from Chomps.
This week three Life as MOM readers will also each win a 5-pack of Chomps snack sticks plus a 20% discount on their next purchase.
To Enter:
Simply complete the information on this form. Please know that the information is only being gathered for the purposes of mailing you your prize in the event that you are chosen as the winner. This information will not be sold, traded, or given away.
This promotion is open until Sunday, September 15, 2013 at 8 pm PST and is limited to US residents, 18 years or older. Friends and family of Jessica Fisher and Life as MOM are ineligible for entry. The winners will be chosen randomly. This post will be updated with the beginning of the winner's email address. The prize for this promotion is provided by and shipped by Chomps and/or its representatives. Jessica Fisher and Life as MOM will not be held responsible for unclaimed or undelivered prizes.
Disclosure: I have received sample product and compensation for my time spent writing and administering this giveaway. All opinions are my own.