Win Prizes with SwagBucks
We are a participant in the Amazon Services LLC Associates Program, an affiliate advertising program designed to provide a means for us to earn fees by linking to Amazon.com and affiliated sites. We participate in other affiliate programs as well. For more details, please see our disclosure policy.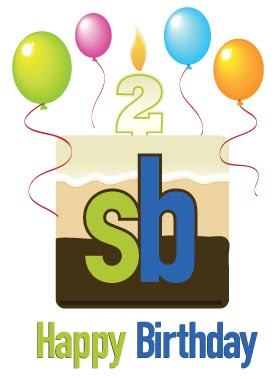 Due to typographical errors, there was a mistake in my original post. The code has been updated below.
How's your swagger?
For the last year or so since we signed up with SwagBucks, our family has earned hundreds of Swagbucks by searching the internet using the Swagbucks search engine. We've also earned points as a bonus for referring friends and family. It's really that simple to win prizes. I've made Swagbucks the homepage on our family's computer, making it super easy for the kids to search using this search engine. They even keep track of the points that they win — and yes, I share them.
Generally, I trade in these points for Amazon or Starbucks gift cards. Can you say Free-pacino? And how about getting auto parts for free? When you can win free prizes on a regular basis, it certainly does put a little spring in your step.
Today is SwagBuck's 2nd Birthday! And to celebrate, the Swaggernauts are launching a new website with some very special new features and a TON of Swag Code giveaways through their blog, twitter and facebook. There are even more ways to earn points. Download the Swagbucks toolbar and as long as you're logged in, you can win points just for having the toolbar visible on your desktop. Earn more points by viewing 'No Obligation' special offers. The new Swagbucks homepage will also include "a revamped, cleaner interface that will provide a better user experience." And if that wasn't enough, there are a ginormous amount of swagstakes to participate in.
Please note that Swagbucks are now being multiplied by 10. If you had 45 Swagbucks in your account, you will have 450. The redemption value of prizes will also increase by 10x as well.
If you've never registered with Swagbucks, this is your week to do so! First time users can sign up and use the code FISHMAMAS when you do so. You'll automatically start off with 60 Swagbucks. This code is good until early morning next Thursday.
Swagbucks veterans, there's something for you, too. Keep your eyes open for TONS of SwagCode giveaways over the next week.
So, what are you waiting for? Get swagging!
Disclosure: This is not a paid post. Our family uses and enjoys the Swagbucks service. I do win SwagBucks when those I refer win (up to 100 points). For more details on Swagbucks referrals, visit their website.