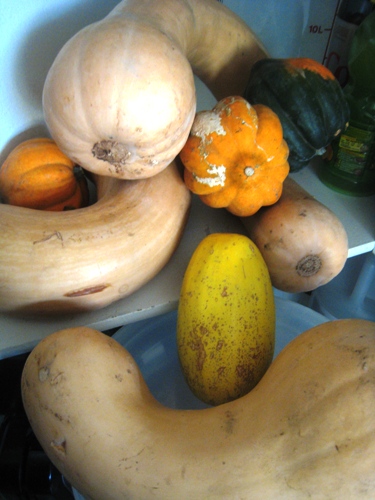 Today on Ultimate Recipe Swap we're sharing recipes that feature winter squash. Apparently, I have a lot of that! Squash, that is.
For weeks and weeks now, our produce box has included at least one or two squash: acorn, butternut, spaghetti, and even kabocha. And I've been stockpiling them in the pantry, roasting one or two here and there.
But, I'm in need of inspiration! I loved reading Shaina's EASY way to roast a whole squash. I'm definitely going to try that soon. Especially one of these monster butternuts!
I would love to hear what YOUR favorite squash recipes are! Share them with us today on Ultimate Recipe Swap.