Working Bad to Good
We are a participant in the Amazon Services LLC Associates Program, an affiliate advertising program designed to provide a means for us to earn fees by linking to Amazon.com and affiliated sites. We participate in other affiliate programs as well. For more details, please see our disclosure policy.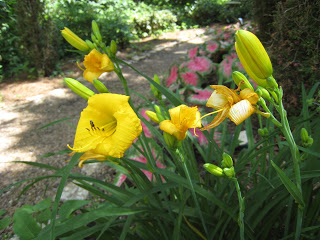 — The car died in the middle of an intersection. The driver behind us? Got out, helped FishPapa push the car to a parking lot, and drove him to an auto parts store down the street. I imagined that he was 50 kinds of axe murderers and that I'd be widowed and stranded on a Friday night. Turns out he was a police man from a neighboring town and had worked as a Toyota mechanic years before.
— A deer broadsided hubs' truck on his way to work. He thought we only had liability insurance. Turns out we had comprehensive and collision. The insurance company more than paid for the necessary repairs.
— I scrimped and saved my tutoring money for six months so that I could buy a large freezer. Then, a client reneged on a contract and refused to pay my husband for work completed. Good bye, freezer; that tutoring money went towards paying the mortgage that month. A year later friends relocated to a smaller home and sold me their almost new freezer for a third of what I would have paid prior.
Coincidences? I think not. Rather, they are evidences of God providing for us in unexpected ways. They are also great reminders to me of His Ultimate Goodness, especially when things don't go according to my plan.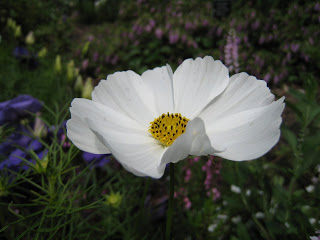 Who of you by worrying can add a single hour to his life?

And why do you worry about clothes? See how the lilies of the field grow. They do not labor or spin. Yet I tell you that not even Solomon in all his splendor was dressed like one of these.

— Matthew 6:27-29 (New International Version)
We've been talking about bummers in the summer and several things came to mind.
I'm not the only one with challenges. It's not that I'm "in misery, loving company." But, I todunno, it's nice to know you're not alone.
We can't see all that there is to see. As Lea's example in the comments section proved, God knows what we don't and He operates accordingly. He works our apparent bad to good because He loves us.
Chances are, it's not as bad as we think it is. It's true that sometimes tragedies occur and the good amidst the bad is almost impossible to see. I don't think lightly of those situations. But, I think it's safe to say that most of the "bad" we deal with really isn't all that bad.
This, too, shall pass. Again, I don't want to minimize long-term issues, but most things do pass away, and we forget that it was even a struggle.
Unless, we go through the exercise of walking back through the past and seeing evidence of how God worked our bad to good. Those are beautiful memories. They serve as hope and encouragement for the struggles of tomorrow — and today.
Jesus, Jesus, how I trust Him,
How I've proved Him o'er and o'er,
Jesus, Jesus, Precious Jesus!
O for grace to trust Him more.
—Tis So Sweet to Trust in Jesus
Where have YOU seen God work your bad to good?